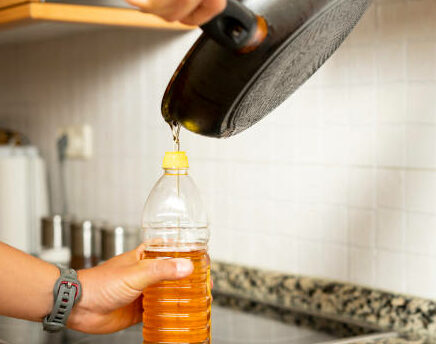 He Teulada Town Hall, together with the public company Teumo Serveis, has signed an agreement with the waste management company East West Productos Textiles SL to incorporate 35 containers recycling domestic oil.
In this way, the orange container will occupy the streets of Teulada Moraira to regulate the recycling and recovery of domestic oil, trying to reduce the global volume of waste and the levels of environmental contamination.
Thus, the recyclable oils in these containers are those used in frying food, covering the domestic sphere, centers and institutions, hotels, restaurants, etc. Recycling them, they are given a specific treatment, transforming and treating them for, mainly, their reuse in the production of biodiesel.
It is estimated that each consumer generates about four liters of used domestic oil per year. Many families, when faced with the problem of not knowing where to correctly deposit used household oil, pour it down the sink, not being aware of the damage and environmental impact that it entails on our planet.
If they are discharged down the sink, the toilet or other elements of the sanitation network, they are a source of contamination of the waters of rivers, lakes, etc., causing problems in the sanitation networks and additional costs in the Wastewater Treatment Plants (WWTP), so it is a practice that should be avoided through proper management.
Having said this, the public is informed that this service will be carried out on a weekly basis and there will be a 24-hour incident telephone number for those who need it. It is recalled that the collection is only for domestic oil in plastic bottles. Other types of oil cannot be recycled in another type of container.