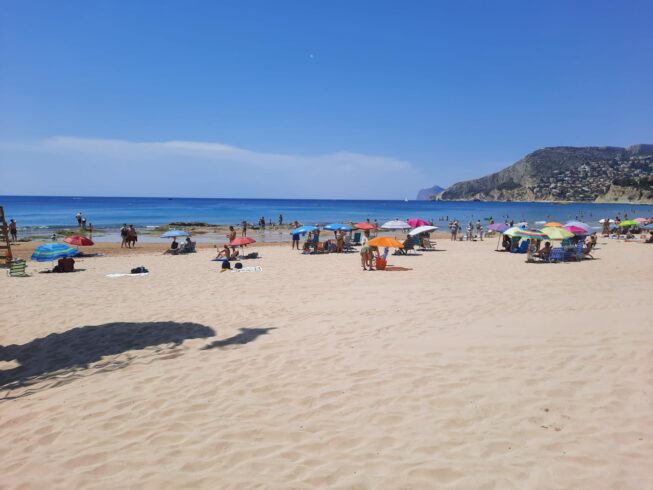 The Ministry has started in Calp some survey work on the Beaches for the creation of new wells that solve the problems of water supply that the installations have footbath in the bathing areas of the town. This has been verified by the Councilor for Beaches, Matías Torres.
With these tasks, which have already started in La Fossa and will continue in the Arenal area, the aim is to respond to the complaints of beach users. The councilor has reiterated that this action is the responsibility of the Ministry. That the regional administration was asked for the possibility of transferring competence to the City Council, in order to give greater agility to the resolution of this problem. A situation that has aroused criticism and discomfort from neighbors and tourists, in the face of poor service.
Torres has shown his discomfort with the Ministry because, as he explains, for almost a year now, the Calp City Council has reported this problem to him and it has not been until now, in the middle of July, in high tourist season and when the beaches of Calp are full, when they decide to carry out these works.
The councilor understands the indignation of the users of the bathing areas and reiterates that much to his regret this is a responsibility of the Ministry. A problem that is also suffered by other points on the Valencian coast, an important tourist attraction, such as Benicàssim or Alicante.