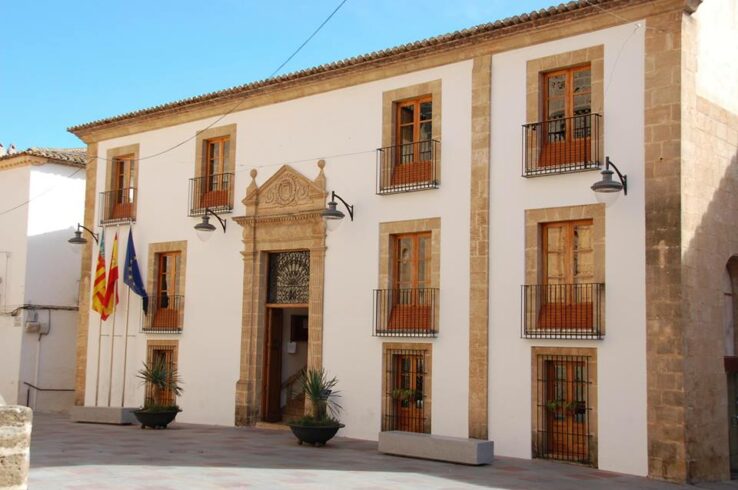 The information commission Culture unanimously agreed today to propose the awards 9 d'October Vila de Xàbia.
After an edition in which the recognition had a national dimension -the award went to the Fundación Museo Sorolla- this year the distinction returns to the local level, emphasizing the entities and people of the municipality that have contributed to the social, cultural and associative.
On the one hand, it is proposed Xàbia Musical Artistic Center, a cultural association with more than half a century old, which stands out for its presence in the social, festive and cultural life of Xàbia as well as for its educational function, the dissemination of music and social cohesion.
At the individual level, we want to recognize posthumously Hope Salvatierra Codina, a teacher for several decades at the IES Antoni Llidó and with an important background in local associations in entities such as the Housewives, the Red Cross or Amics de Thiviers. Salvatierra was also an active part of the Escola de Teatre, of the Teatre Garum group and was passionate about local gastronomy, on which she published several publications, thus contributing to the survival of recipes and costumes.
It is also proposed for October 9 to Pep Segarra Mari, one of the promoters of the Joventut Xàbia Basket club and defender of the importance of sport as a health and socialization tool. Segarra has always shown firm convictions at the environmental level, being one of the percussors of the environmental movements in the region and, in his capacity as councilor of the City Council in the 90s, taking the first steps to value the natural heritage, for example , with the creation of the network of viewpoints. He has also been a great collaborator of the municipality on a cultural level, making donations from his family legacy (his uncles were the Segarra Llamas artist brothers) to enrich the museum and heritage collections.