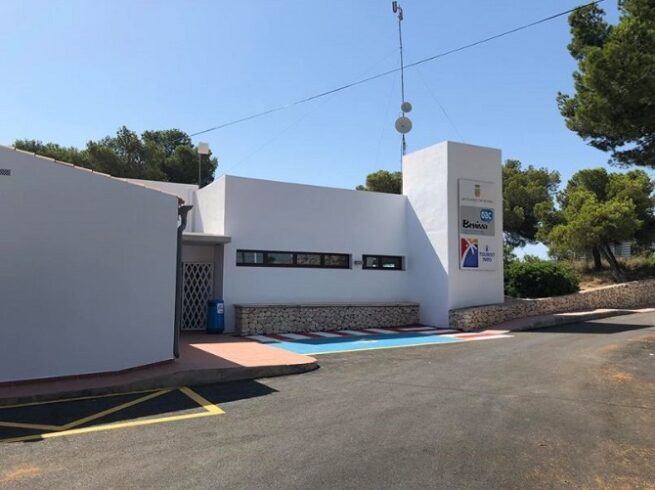 The warnings of Physicians Union Given the lack of doctors in primary care of the Dénia Health Department, DSD, it has left one of its first consequences. Benissa has run out summer doctor's office in the fustera. This has been confirmed by the mayor of the town, Arturo Poquet, while expressing his discomfort at this situation.
A piece of news that has been received by the municipal government "with surprise and astonishment" since only a few months ago a communication to the contrary reached the City Council, indicating that the summer medical office would remain open from July 1 to 31. of August. Just one day before the scheduled date, from the management of the concessionary company, marine health, the change of plans has been notified. With little or no time to spare, the mayor has tried to contact the Ministry of Health, to solve the situation. At the moment, the auxiliary office cannot provide its services. There are no doctors.
As the mayor himself has remarked, this is an essential service for the population, and its suspension means leaving more than 5,000 people, including residents, tourists and visitors, without direct health care through this Summer Auxiliary Clinic, which had been located for a few years in the municipal facilities of La Fustera. An office that began its services in the summer of 2019 and that, given its need, even the City Council proposed to the concessionaire the possibility of expanding the care that was provided to more months of the year. And it is that it is necessary to take into account the distance that separates the urbanizations from the coastal area of Benissa, where many residents continue to live throughout the year, from the local Health Center, which is located in the urban area.
Ask for Explanations
This situation has created discomfort in the local executive, who denounces the lack of foresight and the ways in which this action has been carried out. The mayor requests explanations from both the concessionary company and the Ministry. In fact, as a matter of urgency, the Mayor's Office of the consistory has tried to get in touch with political leaders of the Ministry of Universal Health and Public Health, headed for just over a month by Miguel Mínguez, with the intention of demanding a reasonable explanation of this way of acting and clarify what has motivated the unilateral termination of the service.