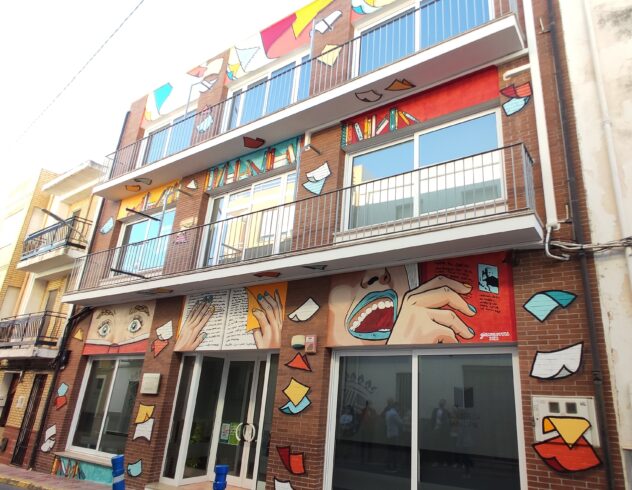 The Library of El Poble Nou de Benitatxell has received the Maria Moliner Award to the animation of reading for the fifth consecutive year. This award, granted by the Ministry of Culture and Sports in collaboration with the Spanish Federation of Municipalities and Provinces (FEMP), recognizes the best reading promotion initiatives in public libraries in municipalities with less than 50,000 inhabitants. Thanks to this recognition, the library will receive a grant of 2,777.77 euros to be reinvested in its bibliographic fund.
Among the best projects chosen this 2022 is that of the poblera library 'Arrels diverses' (Diverse Roots), which focuses on poetry to make it known and bring it closer to the users of the reading center.
This project gives visibility to the roots and history of Benitatxell, giving the importance and prominence that its ancestors deserve: cingle fishing, a survival fishing art on the steep cliffs; the Cova de les Bruixes, a site that encompasses all the cultures that have passed through the municipality, from the Iberians to the first Christian settlers, etc. And always, in all activities, respecting, emphasizing and claiming equality and diversity.
This year's campaign is part of the project started in 2019 'Llegir de la mà' (Read by hand), whose main objective is to encourage the use of the library from the first months of life, creating a reading habit from an early age and promoting family activities.
Since then, within the framework of this project, activities have been carried out such as the contests 'A pet for the Library', 'Un poble que escriu i viu' (microstories), 'El Poble Nou en vers' (micorpoems) or the ' Mural Design of the Municipal Library'. Also storytelling and bebecuentos, the cycle of talks for families 'Educate in emotions' or the Bebeteca, an initiative that every year grants newborns a library card to start them from the cradle in the world of reading.