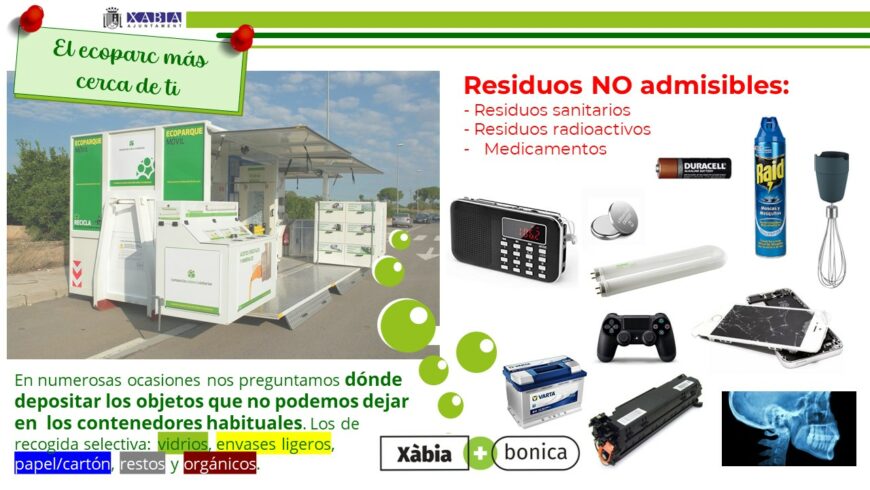 The Services department of the Town Hall of Xàbia, in collaboration with the company in charge of street collection and cleaning TETMA, launches the mobile ecopark starting next week with the intention of facilitating the recycling of electronic material for residents of urban centers and at the same time raising awareness about the need to go to the fixed ecopark (Travesía Les Sorts) to deposit belongings and other waste.
This traveling eco-park will be on Monday, August 1, in the square of the Convent (village); on Tuesday 2 in Jaume I (port) and Wednesday 3 in Av Libertad (next to the Arenal taxi area). Later, it will move to two of the green points that are accumulating the most uncontrolled dumping problems; Les Cansalades (Thursday) and Saladar (August 5).
The mobile point will be from 9 a.m. to 2 p.m. and in addition to bringing urban areas closer, this service will serve to clear up doubts about the destination of any type of waste and inform about the other eco-park.