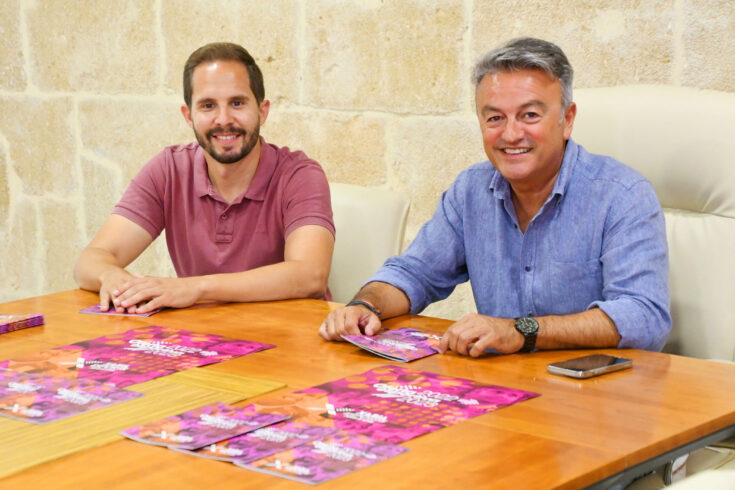 The Department of Sports has presented today a publication in which it includes all the sports offer for the 2022-2023 season. The responsible councilor, Alberto Tur, explained that this magazine is intended to provide a global vision of the sports schools, clubs, available facilities (and how to access them) as well as the main events on the annual calendar.
The mayor has pointed out that Xàbia It has a great plurality in sports that sometimes makes it difficult to find out about the existing offer and the type of population that it targets. This document classifies them by age and needs, as well as by the promoters of each of the activities.
In the case of those promoted by the City Council itself, Tur has advanced that next Monday, August 1, registration for the municipal sports schools. There are modalities such as badminton, paddle tennis, psychomotor skills, psycho-sports, mountain biking, futsal, swimming and, as a novelty this year, initiation and improvement in skating.
The tuition, which must be carried out through the Sportia APP, will be open until September 10, with a price of 70 euros per course.
At the adult level, under the "En Moviment" program, functional training, swimming therapeutic or for adults, gap/aerobics and buzzes, in addition to the Supera't group aimed at people with functional diversity.
In this sense, the councilor added that in addition to the specific group - aimed above all at people with a degree of disability and autonomy that make it difficult to be included in another group - and that it will be carried out in collaboration with the association "Condenados al bordillo", Inclusive groups will also be formed at the same time and environment as the rest of the schoolchildren.
Tur has talked about the other initiatives that Sports promotes throughout the year, such as the Xàbia Esports Educa program (within schools and free), the Dona i Esport cycle or the Esports Day days and the Festa de l' 'Esport.
To all this, we must add the offer that comes from clubs and entities specialized in Martial Arts, basketball, athletics, cycling, chess, Colombian culture, soccer, gymnastics, handball, hockey, mountaineering, water sports, piloting, rugby, volleyball or tennis, among others.
The sports publication also explains how to reserve municipal facilities such as the weights rooms, paddle tennis courts, the 8-a-side soccer field and the fronton, also through the Sportia APP.
The mayor, José Chulvi, has highlighted the importance of having a guide like this to be able to have in a single support all the wide and varied offer that there is in Xàbia, an activity declared essential in the pandemic. Chulvi has also valued the great work of the department led by Tur in making sport accessible to all people and taking advantage of its potential as a tool for inclusion.
Are journals They can be found in the different sports facilities, tourist offices and soon in the sports section of the municipal website.