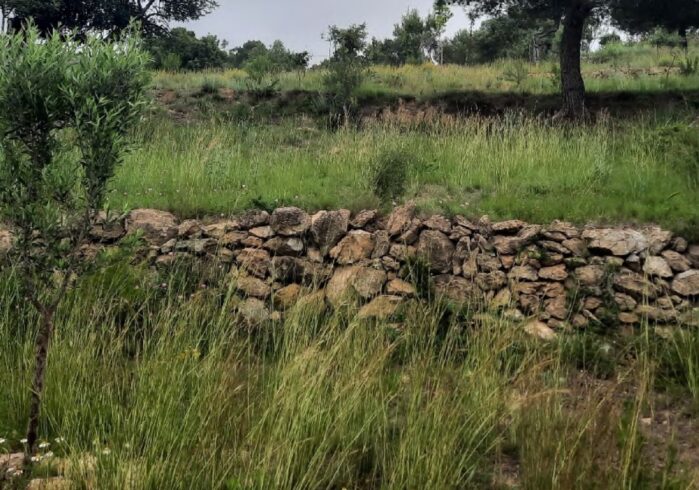 The Town Hall of El Poble Nou de Benitatxell is determined to protect its cultural and architectural heritage at all costs. And one of the most characteristic elements of the rural landscape of the municipality ꟷand, in general, of all the towns of the Navy Altaꟷ are the dry stone margins.
This constructive technique was declared, nothing more and nothing less, than Intangible Heritage of Humanity by UNESCO at the end of 2018; and thanks to the granting of a grant of 9,984.92 euros by the Ministry of Education, Culture and Sport, the council will carry out an action to recover and preserve this construction on a municipal plot of the Les Fonts district.
The project contemplates not only the recovery and restoration of the existing dry stone margins, which are in a state of deterioration due to the abandonment of crops and the lack of maintenance, but also of the olive trees, carob trees and vines that still remain on these terraces. In addition, informative panels will also be installed explaining the technique of dry stone, traditional dryland agriculture in the area and the importance of its conservation.
And it is that, apart from the main objectives of the action, which are the recovery of the municipal historical-ethnological heritage and the enhancement of this technique, we want to make this heritage element known through cultural and pedagogical tourism routes , both with visitors and with the students of the Santa María Magdalena school.
"We want to turn this space into a recreational area for the dissemination of traditional rainfed agriculture and the dry stone technique, which will also serve to create an outdoor space where neighbors and visitors can take walks and sports activities touring its trails", has pointed out the Councilor for Culture, Heritage and Tourism, Víctor Bisquert, who has also highlighted the importance of "knowing our origins as a people to value and preserve jewels as important as these".
Les Fonts is an area rich in this type of landscape of farm terraces and dry stone walls. Until the sixties of the last century, El Poble Nou de Benitatxell was an eminently agricultural town, in which the cultivation of vines, carob trees, olive trees and orange trees predominated, which were irrigated by wells that honor the place names of the departure and the proximity of the building complex of the Pous de l'Abiar.
Also noteworthy in this area are infrastructures such as the Planet, an area with rich land for planting vegetables; the Caseta del Marqués, one of the oldest buildings in the municipality (probably from the end of the 18th century), or the ditch of Les Fonts. In addition, the new Biosaludable route that runs through these same lands has recently been inaugurated and is another complement to value the local agricultural heritage through hiking routes.