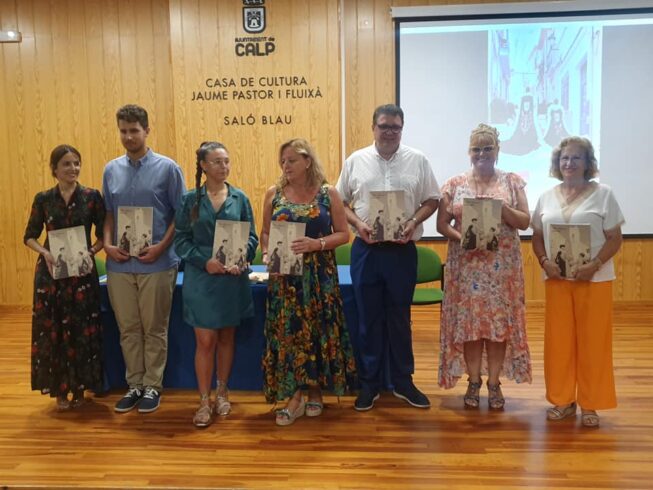 Today Monday, August 1, the programming of the patron saint celebrations of Calp in honor of the Virgin of the Snows. This afternoon the festeros will meet in the Plaza del Arco Iris to carry out the traditional Entrance of the Murta through the streets of the old town until they reach the Plaza Miguel Roselló. There the queens of the festivities will perform the "Crida a la festa" from the balcony of the Town Hall and the lights will be switched on. At night, the Plaza Mayor will host a performance by the Montecarlo orchestra. The first of the orchestras that will be able to beat the rhythm at night in calp party, as explained by Mariola Mulet, President of the Festival Commission
Tomorrow Tuesday, August 2, the "Día del Fadrí" will be celebrated, Wednesday August 3 will be the "Children's Day" with various activities for the little ones. On Thursday, August 4, the eve of the big party, the Offering of Flowers to the Virgen de las Nieves will be held. This year, as a novelty, the queens of major and children's festivals and presidents of Festival Commissions throughout the history of Calpina festivals have been invited to participate in the offering. And on Friday, the festivity of the Virgen de las Nieves, Patron Saint of Calp, the religious acts and the Castell a la mar stand out, an "aero-aquatic" fireworks display that is shot from the Arenal-Bol beach breakwater .
Next weekend will arrive, and Calp will continue to party. On Saturday, August 6, it is the Day of San Salvador, there will be, "wake up" and aqua-jocs in the Plaza Mayor and in the afternoon the festeros and authorities will move to the hermitage of San Salvador where the traditional mass is scheduled to be celebrated in honor of the Saint At night, the Plaza Mayor will host the TIC TOC and SOS Animation macro-discomobile. And on Sunday, August 7, the great end-of-festivities parade will be held with a parade of floats and costumes from Benissa street to Colón square.
Bous al Carrer
As of August 8, the festivities continue in the city of El Peñón, and they do so with the traditional Bous al Carrer. The Societat Festera i de Bous, is in charge of organizing the bullfighting acts that will last until August 13, as explained by Paco Avargues, who is the Councilor for Fiestas.
And the end of the party will be provided by the free concerts on August 13 and 14 with performances by Los Astrolabios, Mc Lucas The Band, Tumbalea Revolution and Marta Sánchez, as headliners.