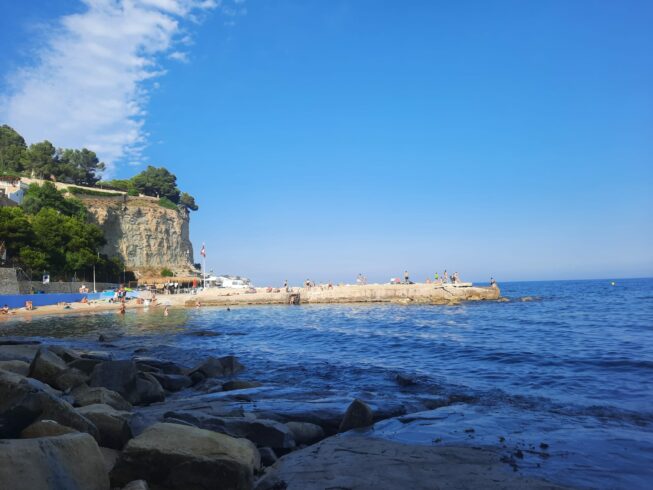 The senator from Compromís, Carlos Mulet, has announced that it will transfer to the State Government the existing concern in Benissa before the actions that Costas manages to act in the coast of the town, specifically in Cala de l'Advocat, after the ideas contest called by the Benissero City Council, and which would have the approval of the General Directorate of the Coast and the Sea, the Ministry for Ecological Transition and the Demographic Challenge.
This was confirmed by Mulet himself after meeting with the councilor for Compromís at the Benissa City Council, Mari Carmen Ronda. The Valencian mayor has pointed out that the proposals presented, and which are currently on display to the public at the Center d'Art Taller de Ivars, "are very aggressive and of a strong urban character", quite the contrary, Ronda has had an impact, to an effective protection and conservation of the fragile natural space of the Benissa coastline.
The senator has remarked that surely there are other alternatives for this point of the coast, much less aggressive with the environment. And he promises to follow up on the project.
Ronda recalled that from the local executive, PP and CIBE, it was said that this contest was intended to collect projects to renaturalize the cove, however, says the mayor, of the 30 proposals received, none of them respect or naturalize anything, more quite the opposite, he concludes.
The representative of the coalition in Benissa has warned that "environmental aspects should have been taken more into account and the participation of experts in this matter so that the architectural proposals received avoided aggressive interventions and truly renaturalized the space." In his opinion, the Advocat is a small cove, already strongly transformed, but with natural areas, in which the creation of new beaches is precisely proposed that transfigure and bury them, not corresponding to the natural characteristics of the Benissa coastline.
For Citizen Participation
Mulet and Ronda have demanded that "the public be consulted" in the event that the administrations involved in the project go ahead with their intentions to act according to the ideas contest.