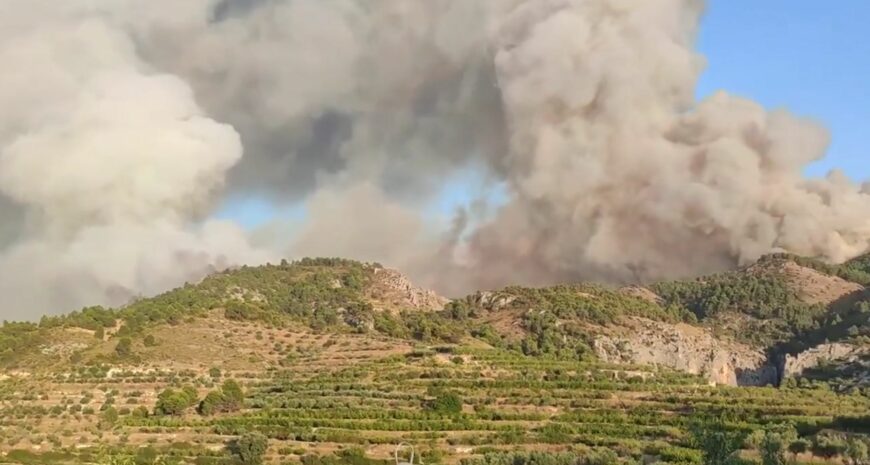 He Provincial Consortium of Alicante Firefighters has given the best news this past Sunday at 1:30 p.m.: the La Vall d'Ebo fire It is considered controlled after a week of intense flames.
The fire has burned more than 12,000 hectares in a perimeter of one hundred kilometers and has also affected other municipalities in the Marina Alta such as Pego, l'Atzúvia, Orba, Sagra, Tormos or Castell de Castells.
The fire started on the night of August 13 and, with all air and ground resources deployed, it was stabilized on Friday the 19th of the same month. After that, the forecast was to consider the fire controlled last Saturday. However, the small outbreaks that originated from the wind caused it to be delayed until this Sunday, August 21.
Likewise, the Consortium has informed that there is still no forecast that the extinction work will be completed soon, although the fire is evolving favorably due to the high humidity. Therefore, the emergency brigades deployed in the place will continue working until the fire is completely put out.