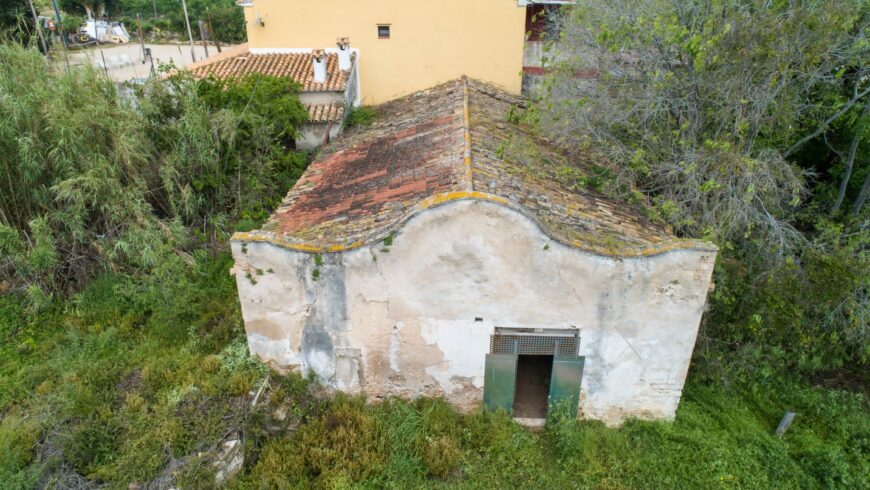 He Ondara Town Hall agreed in the Local Government Board to request, within the different annual provincial calls, financial subsidies to the Provincial Council of Alicante for various initiatives of municipal interest; among them, for the change of the cover of the Molí Coví.
As the Mayor of Ondara, José Ramiro, has advanced, among the subsidies granted is the one destined for the rehabilitation of municipally owned monuments and churches, annuity 2022. The Ondara City Council had requested financial aid to change the roof of the Molí Covi, according to the technical report. The amount granted amounts to 40,000 euros, which represents 64,43% of the project budget, which is 62,081 euros.
It must be remembered that in the Molí Coví de Ondara the green area has been cleaned, where the Molí Coví Fluvial Park will soon be set up, with the intention of converting the plot into a space with trees, barbecue area, picnic areas and toilets next to the old mill, and make it visitable, at least in its outdoor area.
On the other hand, the work students of the last occupation workshop taught in Ondara carried out the restoration of masonry utensils in the Molí Coví. Now, the Ondara City Council wants to go a step further and begin to also rehabilitate the property (Asset of Local Relevance) with the intention of restoring said facilities and enabling them as a visitable space; putting it in value to be able to develop a cultural project in its facilities in the future.
Other grants
In the BOP of this August 8, 2022, the resolutions of two more aids have been published, granted to the Ondara City Council by the Alicante Provincial Council. On the one hand, a grant of 6,210 euros has been granted for furniture, computer equipment, image and sound equipment for the El Prado Cultural Building, House of Culture, Library and Municipal Auditorium (which represents 90% of the 6,900 euros requested). . Specifically, the grant will be for the purchase of 100 chairs to provide in the El Prado building; 3 laptops for the House of Culture, Library and Municipal Auditorium, and a 60-inch television with internet connection for the House of Culture.