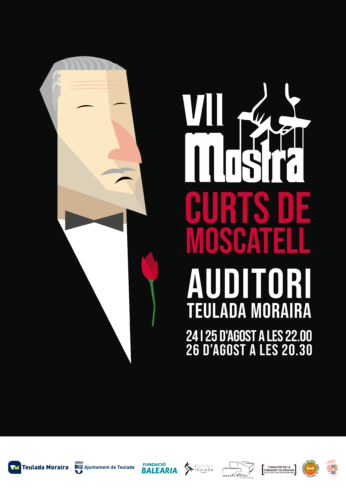 He Auditorium Teulada Moraira will host the next 24, 25 and 26 August the VII Mostra Curts de Muscatell for which 19 short films will be eligible for the prizes of the event.
Religion, love, friendship, politics and the effects of the pandemic on our lives are some of the topics covered by the works presented that can be seen at the seventh edition of the Mostra Curts de Moscatell de Teulada.
There will be no shortage of horror stories, animation or the fight for gender equality and the visibility of transsexual people. Some of these shorts are starring great movie stars such as Carmen Machi, Luis Tosar, Aitana Sánchez Gijón and José Sacristán.
Likewise, the 19 finalist short films, of the 237 presented, come from countries such as France, Brazil, Chile, Palestine, China, Italy, Mexico, Panama and Great Britain.
Many of the selected shorts are by Valencian directors such as Mindanao by Borja Soler, The bitch of the whore by Mar Navarro and the works of Óscar Arjones from Alicante (the damn spring) Álvaro G. Company and Meka Ribera (table for three) and the renowned director Adán Aliaga (La Gàbia).
The screenings will take place on August 24 and 25 at 10:00 p.m. and on Friday the 26th at 8:30 p.m., the day of the closing and awards ceremony. This last day will be attended by the actress Lola Moltó, who will receive recognition for having worked in numerous television series, plays and films, being one of the most popular faces of the À Punt series. L'Alqueria Blanca.
As is traditional in the Mostra Curts de Moscatell, the public will be able to vote and choose their favourite. Among all the participants, there will be a raffle for a trip to Ibiza sponsored by the Baleària Foundation, the new entity that this year has joined as a collaborator.
This event is organized by the Friends of Teulada Cultural Association, the Teulada City Council and the Teulada Moraira Auditorium, with the collaboration of the San Vicente Ferrer Cooperative.