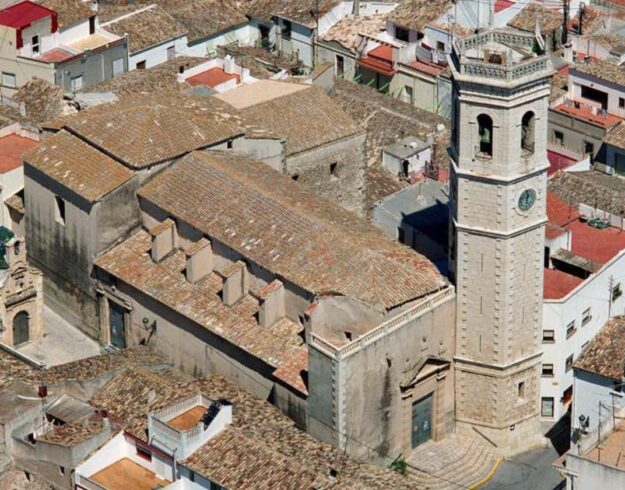 He Teulada Town Hall has received the grant requested last March, granted by the Provincial Council of Alicante, for the rehabilitation of municipally owned monuments and churches.
The total cost of the works amounts to €48,397.92, being a 75% subsidized by the Diputación, that is, covering €36,298.44 of the expenses. The purpose of this lawsuit is to act on the Parish Church of Santa Catalina Mártir de Teulada to eliminate the negative effect of rainwater on the factories of the same.
The Parish Church of Santa Catalina Mártir de Teulada, declared Asset of Cultural Interest (BIC), is one of the most outstanding buildings in the historical and cultural heritage of the Marina Alta region and constitutes one of the differentiating characteristics of the image of the municipality, becoming one of the main attractions for tourists who visit it .
For this reason, with this subsidy, it is intended to carry out, mainly, the following actions on the southern factory of the Church:
• Elimination of cement renders and plasters in poor condition, and cleaning and consolidation of the degraded sandstone ashlars from the stone factories on the side doorway.
• Repair of the tile roof over the chapels and recovery of the round pass on the barbican wall, fissures and protection against the penetration of rainwater in said wall and factories inside the nave of the church.
• Archaeological and architectural study of the stone factories with scientific interest, which will allow a more rigorous knowledge of them to be obtained, and will make it possible to visit and enjoy it in more appropriate conditions for understanding the heritage values of the monument.
The consistory intends with these actions to avoid irreversible deterioration of the elements that make up its factory in the Church and, with this, also to be able to have a greater and more rigorous study of this monument that will allow us to understand and disseminate the history of Teulada Moraira.
The parish priest of the town, Mr. Vicent, has affirmed that he has received "very good news, a first step towards restoring the entire Church. At the moment we can start with the most urgent and deteriorated part, which is the part of the roof. From here we can continue working to continue improving it. We hope to qualify for this grant in more calls, thanks to the collaboration and goodwill of all the people who make it possible".