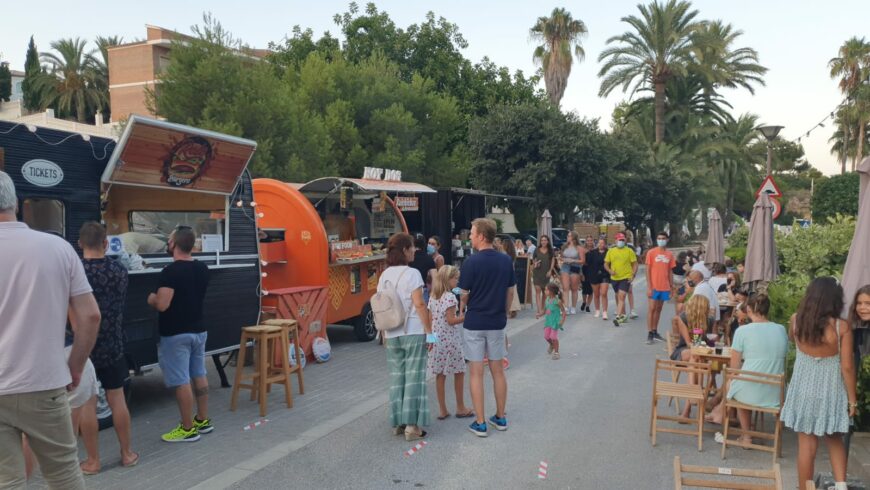 Gastronomy travels by van. Benissa proposes us to enjoy summer days near the beach, with musical atmosphere and the gastronomic proposals of the so fashionable Food Trucks. inside programming viu l'estiu to Benissa, and from August 4 to 7, that is to say, from this Thursday until Sunday, the gastronetas will park on the Fustera beach, with their fun and original street foods. Suitable even for the most gourmet palates.
The sea breeze, an idyllic landscape, fun and succulent gastronomic options, and music. Three performances have been programmed, swing night, on Friday from 10 pm, on Saturday versions with Flaco, at the same time, 10 pm, and on Sunday from 6 pm, the rhythm will put the DJ Adriasola.
A proposal with which to decentralize the ludic agenda and cultural during the summer, which provides an added incentive to the Beaches of the Benissero coast.
Jorge Ivars, Councilor for Tourism, remarks that given the good reception this activity had in the last edition, the town hall has once again opted to include it in the Viu l'Estiu 2022 program, taking the coast as a meeting point.
Impossible to get bored
Within the framework of the Viu l'Estiu a Benissa program, throughout the summer, the municipality offers residents and visitors proposals of all kinds, cultural, recreational, sporting, festive or gastronomic. From monologues to theatrical performances, through chamber music concerts, live musical proposals, the traditional open-air cinema, yoga and Pilates classes or guided tours of the historic center, the coastal area or the hermitages.
To not get bored this summer in Benissa. A wide and varied calendar of activities, which the town hall invites you to take advantage of and enjoy throughout the summer months. An initiative that turns Benissa into a center of tourist attraction and with which it is intended to encourage local commerce.