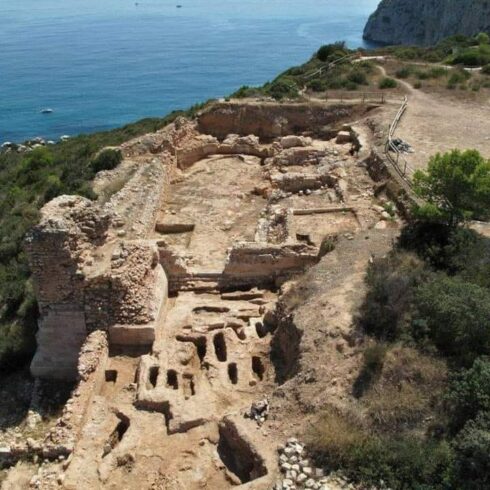 With the start of the month of August, the MARQ, the Archeology Museum of Alicante, launches the excavation program archaeological 2022 in six enclaves of the province, one of them in the south of the region: the site of the Ifac Medieval Town, at the foot of the Rock, in Calp. It is a campaign that, with a budget of 130,000 euros, contributes to the increase and preservation of the historical and cultural heritage of the province.
This plan fulfills the objective of documenting and carrying out a broad scientific investigation of the findings, as well as advancing in the knowledge of the ancient civilizations that populated different enclaves of the territory.
In the case of the Marina Alta, the Calp town hall has signed a collaboration agreement to provide human and material resources for the research work at the Pobla d'Ifac site. Some work that started yesterday, Monday August 1, and plans to continue until the 31st of this month, as explained by José Luís Menéndez, director of this archaeological field.
A team made up of 11 volunteers, students from the University of Alicante, and MARQ technicians, will be the ones who will address this performance throughout the month, which this year is concentrated only in August.
The work to be carried out on the slopes of the Crag they will focus on the sectors proposed in the Research Plan for the Population of Ifach 2022-2025. Specifically, work will be carried out in the area of the cemetery next to the church, with the excavation of a maximum of seven graves, and in the western sector of the wall.
For Future Campaigns
On the other hand, the rubble and construction material from the old Palace Ifach hotel will be removed, which prevents access to the archaeological levels with a view to their investigation and to prepare the intervention areas for future enhancement. Likewise, the work proposed in the Preventive Conservation Plan established in coordination with the Architecture Area of the Alicante Provincial Council will continue.