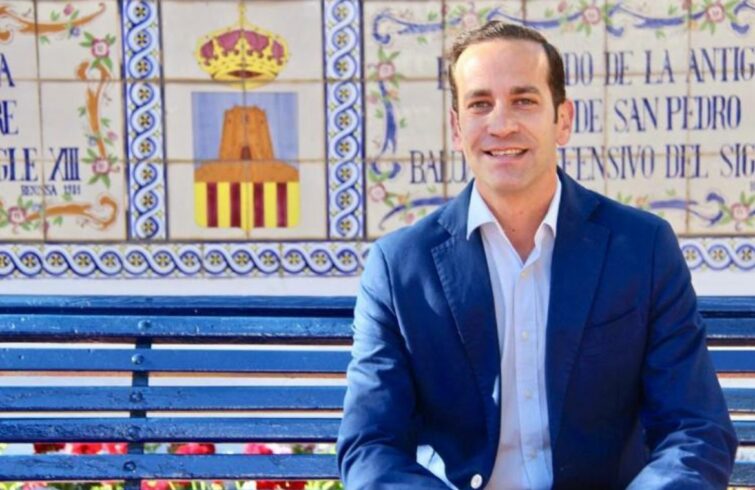 The regional coordinator of the PP in the Marina Alta, Arturo Poquet, has denounced the "constant abandonment of Ximo Puig of the towns of the Marina Alta" and has demanded "more investments from the Generalitat Valenciana, which only has ads and empty words compared to the practical investment of the Alicante Provincial Council throughout the region".
The regional manager of the popular has explained that the Consell "discriminates against the small municipalities of the Marina Alta in the fund distribution plan" and has indicated that "villages with less than 10,000 inhabitants, and especially those with less than 1,500 survive solely thanks to the investment effort of the Diputación de Alicante".
Poquet specified that while the Consell "only invests two million euros in the Marina Alta with its Cooperation fund, the Provincial Council reaches almost seven million euros, giving priority to the smallest municipalities in its distribution system, which are those most in need and where the investments of the institutions are most needed".
He has indicated that the PP mayors of the smaller municipalities in the region "insist on demanding more aid from the Consell, because the only aid that arrives is from the provincial institution." "Puig and his partners do nothing," he said.
"Carlos Mazón is very clear about the needs of the smallest municipalities and has met on numerous occasions with the mayors of small towns throughout the province. The Diputación supports the smallest and least depopulated municipalities. Now we need Ximo Puig to give instructions so that the Generalitat Valenciana remembers the towns of the region and in general all the small towns in the province of Alicante", Poquet remarked.
Closer Plan
For his part, the deputy for the Marina Alta of the Popular Group, Juan Bautista Roselló, has specified that the Alicante Provincial Council has invested more than 6,900,000 euros in the Marina Alta region in 2022 with the Closer Plan, "a plan that aims to prioritize and support the smallest towns in the province" and has questioned "the defense that Puig and Toni Such They make the Consell's cooperation fund, which contributes just over two million to the same region based on distribution criteria that discriminate against smaller municipalities".
Roselló recalled that the investment in roads exceeds six million euros and that it has been able to benefit municipalities such as Senija, Llíber and Ràfol d'Almúnia or Els Poblets, in addition to emphasizing that the Provincial Council is being "crucial to maintain the heritage of small villages of the region. Thanks to it, it is possible to recover hermitages, churches, walls or castles as well as cultural traditions", he said.