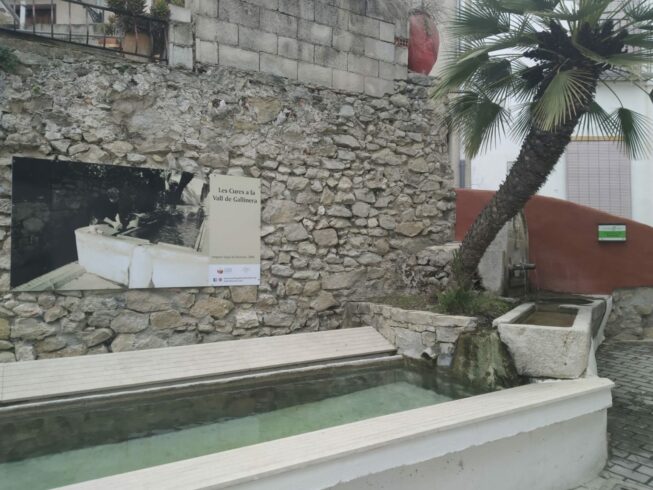 Les Cures to the Vall de Gallinera It is a project to promote equality started two summers ago and ends this Wednesday August 10 with the presentation of the documentary film at 10:00 p.m. at the Benialí Frontón. This audiovisual is a land told through the eyes and experiences of women, our grandmothers and mothers, when Vall de Gallinera was an island in the middle of the mountains.
The first action was the interview, from a gender perspective, to 24 women from the municipality. The objective was to collect the oral memory of those invisible jobs that women have carried out over time: domestic chores or caring for large or small people, among other topics.
From those interviews arose the need to make visible the old use that women made of our laundry rooms, a domestic task that has been invisible over time. For this reason, the Vall de Gallinera Town Hall began researching old photographs of women using the various washing places in the municipality, this photographic compilation being an urban collective exhibition in each of the washing places, which was inaugurated on the occasion of March 8 and which currently can still be enjoyed in the washing places of Benirrama, Benialí, Benissivà – Benitaia, La Carroja, Alpatró and Benissili.
In addition, several actions have also been carried out in recent years, highlighting the 1st Vall de Gallinera Women's Meeting. It took place last February of this year and has the collaboration of the Associació de Dones de la Foradà de la Vall de Gallinera.
The voices in the trailer are those of two women born in La Carroja: the first is from Pura, born in 1923, and the second is Elisa, born in 1935. With this work, the Vall de Gallinera Town Hall intends to show everything that they, women that have sustained our lives, have been transmitted in each of the interviews. They are clearly part of the living heritage of the municipality.