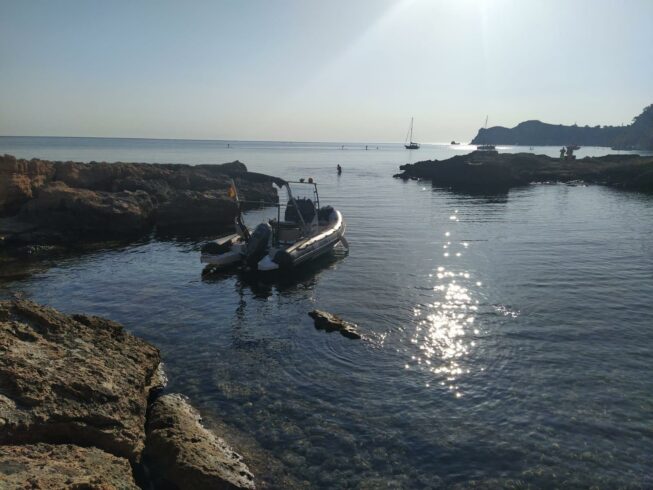 The municipal service of cleaning of Xàbia has incorporated a boat this summer to reach the points of the coast with difficult access such as the Cova Carved, Cala Tangó, Cala del Francès, Cala Sardinera, Pallers either ravine sun, among others.
The boat already started service on June 23 and will be operational until September 30. The objective of the council and the cleaning company was to be able to collect the existing waste from those places on the coast that were difficult to access (both those taken out by the sea and those left behind by users without environmental awareness).
In addition, from the team of environmental education of the company that provides the service, a collaboration has been established with Voluns, a group of volunteering international that is mainly made up of university students. This group helps one day a week in this cleaning work in spaces of high environmental and landscape value.