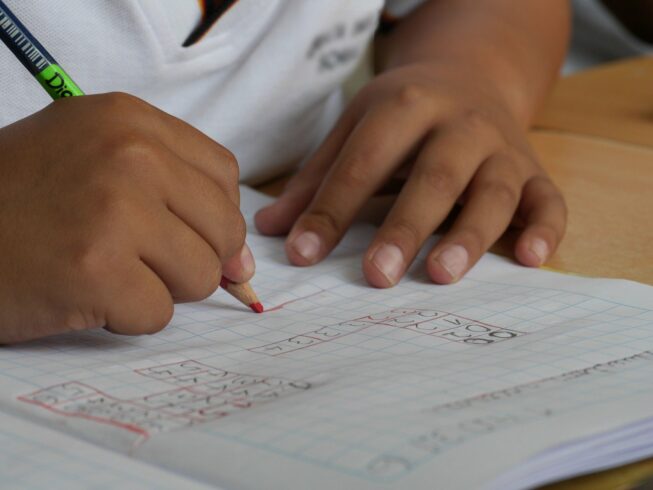 Today, September 12, the return to school has begun. in Teulada Moraira, 1,510 students have started classes in schools CEIP San Vicent Ferrer in Teulada, CEIP Cap d'Or in Moraira and the IES Teulada.
As every year during the summer season, through the Department of General Services, the facilities of all the centers of the municipality have been conditioned, painted and revised, with the aim of leaving everything ready for a good start to the school year.
As a novelty, they have been painted pictograms at pedestrian crossings Close to centers for road safety for people with autism, children and the elderly.
Counting the total number of students enrolled, for this course we have the following data:
– Infantile students: 264
– Primary students: 660
– Secondary, Baccalaureate and Vocational Training students: 586
The Councilor for Education, Rosana Caselles, has welcomed the students, noting that "the educational centers of Teulada Moraira are already prepared for this new school year, working every day to offer quality education."
Holidays and vacations of the school calendar
The vacation periods of this school year will be the following:
– Christmas holidays: from December 23, 2022 to January 6, 2023, both inclusive.
– Easter holidays: from April 6 to 17, 2023, both inclusive.
– End of school year: June 21, 2023.
Non-school days throughout the course will be December 5, February 20, April 18 (Teulada) and June 19 (Moraira). National holidays will be October 12, November 1, December 6 and 8 and May 1.