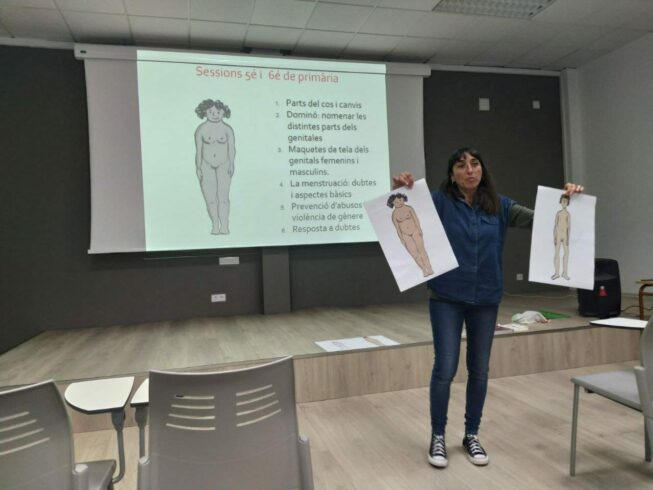 The affective and sexual education arrives at schools from inside the Marina Alta this new course hand in hand with The Naturist. The CEIPs of Parcent, Benigembla, Murla, Xaló, and Orba, will host over the coming months workshops and activities with which to cover a pedagogical part not included in the educational programs.
The project starts with a previous informative talk with the families, to inform mothers and fathers about what is going to be done in the classroom, and how they can, from home, continue and accompany their sons and daughters in sexual education. positive.
As Teresa de la Cruz, one of the people in charge of the program, explains, a series of proposals is presented from a feminist perspective and highlighting the importance of knowing one's own body.
The aim, explains de la Cruz, is to break with the models of education that have developed in recent decades, based on instilling fear, to bet on others, supported by a positive sexuality. A program in which the activities are adapted to the age of the students, from those who start in the school stage, from infants, to the schoolchildren of the last stage of primary school, bringing them closer to the changes that puberty brings them. will make you experiment
The technique of La Naturadora, explains that the students show interest, ask many questions, especially the older ones, and from them it can also be verified how at increasingly younger ages they access pornography, without control, understanding that they are practical habitual sexual A topic that is also addressed in the workshops, to provide them with a critical vision.
A more than necessary training, to prevent minors from going to channels of inappropriate, biased, and unreal information, as Teresa de la Cruz concludes.