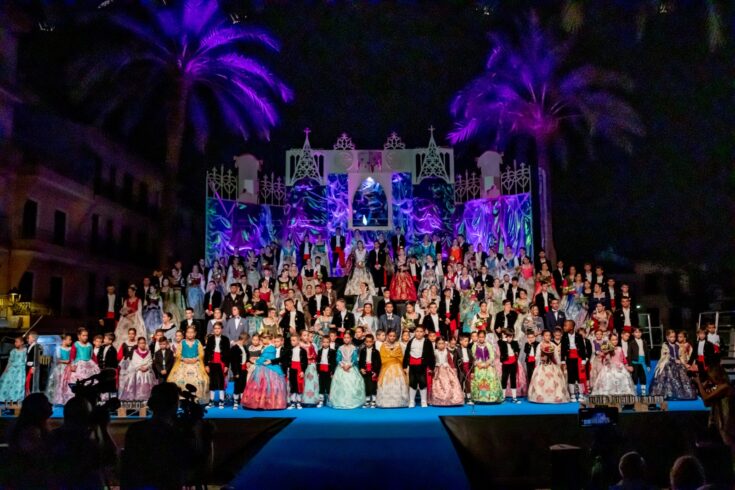 Benissa has already queens. After a night with nerves on the surface, luck has chosen the young elsa urban and Ainhoa Pascual like queens of the parties in honor of the purest Xiqueta 2023. Which will share their reign with the girls Daniela Barrios and Emma Schier, also chosen at random, among the small ones that make up the two children's commissions that will star in the patron saint festivities next April.
An emotional and exciting act that took place on Saturday night, in a well-kept setting, which represented the interior of the Basilica of the Puríssima Xiqueta, through which all the members of the two commissions, more than 200 festeros, passed by. And before a dedicated public that shared the enthusiasm and joy of the chosen ones. Some 1,200 people, family, friends and neighbors, gathered at this gala.
The candidates went up decked out in the typical Benissera costume, shawl included, accompanied by young people and children who are also part of the festive commissions that next year will be in charge of continuing the festive traditions of Benissa and honoring the patron saint of the municipality. , the Purissima Xiqueta.
Acts Recovered
The one on Saturday night was a special call, since with it a tradition that the pandemic forced to interrupt was recovered. Hence, the 2023 parties in Benissa, have 4 queens.