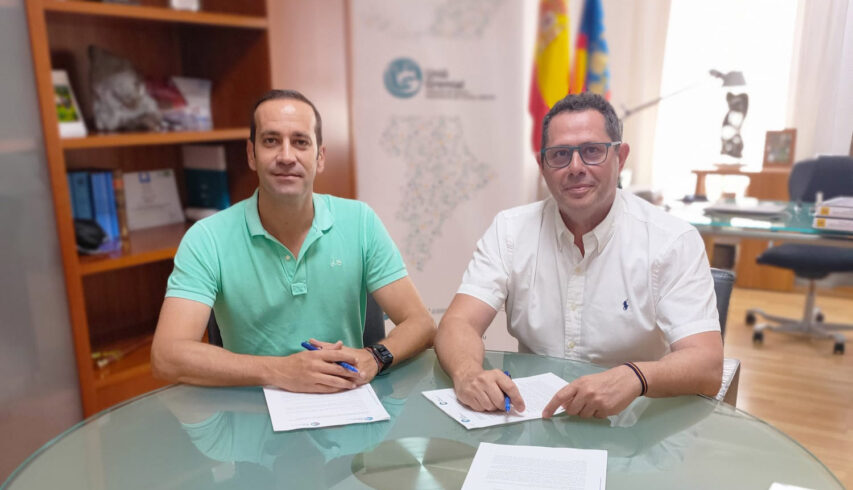 After a whole month of preparation, Benissa launches its promotional campaign local trade through consumer bonds. From September 1 to 30 is the date set to spend the cards in businesses adhering to this action.
Arturo Poquet, mayor of Benissa, commented that this type of action "represents fundamental help in the economic context we are experiencing. We believe that it is a way to alleviate this inflationary crisis. As mayor, my obligation is to help my neighbors in everything that is within my reach.
On the other hand, Juan Motilla, president of Unió Gremial, in relation to the beginning of the campaign in Benissa, has commented that "the system of cash cards or preloaded cards has the particularity that any business that has a POS or dataphone can charge at the moment . On the other hand, small purchases can be made without the need to spend all the money".
Similarly, Motilla has pointed out that "with this initiative, any business, whatever its size or billing, customers can change an appliance, buy bread, a steak or whatever you need and spend that money fractional In addition, this business charges immediately, quickly and easily.
Subsequently, the president of Unió Gremial thanked the Alicante Provincial Council, both Mr. Carlos Mazón and Sebastián Cañadas for "the interest and sensitivity for having launched these consumer bonds that were so badly needed".
Likewise, the mayor of Benissa commented "we are very satisfied with the collaboration and with the work carried out by the great technical and human team behind Unión Gremial. Together with our consolidated Creama team, the Benissa Association of Merchants and Entrepreneurs (ACEB) and the town hall, they have made a significant effort to carry out an action that helps boost trade, strengthen local networks and consolidate our support strategy for the economic fabric of Benissa".
"Local commerce is the basis of our economy, but also the cornerstone of our society. Some streets and squares with open shops imply that there is greater mobility of people, more security, more atmosphere and, ultimately, more life. If a town does not have local commerce, it goes out. For this reason, we want to continue turning on the switch that connects to the local business in Benissa", concluded the mayor, Arturo Poquet.