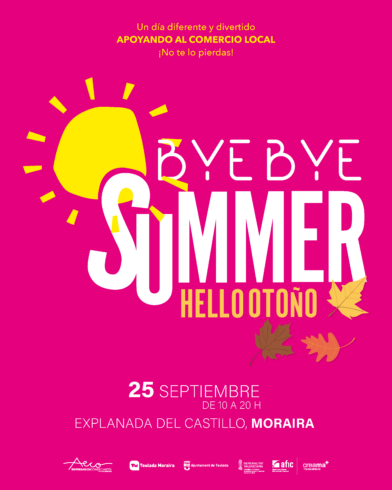 On Sunday, September 25, the esplanade of the Moraira Castle will host the annual stock fair bye bye summer. In this event, thirteen of the shops associated with AECO They will offer their products to the public with an uninterrupted schedule from 10:00 a.m. to 8:00 p.m.
In bye bye summer you can find everything from clothing, shoes, bags and accessories; even tapas and drinks with very affordable prices. The associated shops are: Malonda fashion, Furniture and gifts Vicente Ferrer, Dona espadrille, Tapas Canalla, Marengo, Carmen steals and complements, Boats and Things, Dune, Just be, Your streetwear, Martha's vineyard, Atlas by CLERY and SAVINA Boutique .
The Teulada City Council encourages residents and visitors to the municipality to participate in this annual stock fair, whose main objective is to boost economic activity during the last weekend of September, saying goodbye to summer and welcoming autumn.