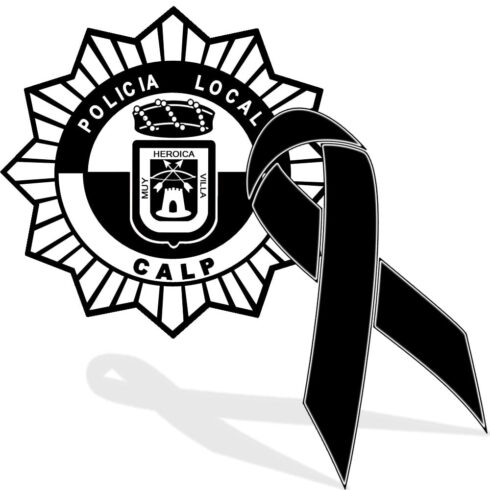 He Calp Town Hall has sent a statement in which it informs of the installation of the funeral chapel of the agent of the Local police, Juan Manuel Policarpo Moll. It will be open from 6:00 p.m. this afternoon at the plenary hall of the council itself.
The man died at dawn from Saturday to Sunday when he was dragged down the Quisi ravine while trying to rescue a citizen who had been trapped inside his vehicle by the strong rain of that day. The force of the water dragged the agent and also the car with its driver, who was able to get out later on his own foot.
Today, in addition, the Calp City Council will observe five minutes of silence at 8:00 p.m. in front of the town hall building in Miguel Roselló square, in order to fire the honorable Local Police officer.
Thus, to complete the farewell to Juan Manuel, who died in an act of service, the
funeral
, which will be held
tomorrow, September 20,
at 11 a.m. in the
Virgin of the Snows Parish
.
Juan Manuel Policarpo did not have to be at the scene of the event
The waterspout that fell in some municipalities of the Marina Alta left everyone surprised, especially in Benissa, where it reached 138 mm. The amount of rain flooded many parts of the municipality, including the road where the Calp Local Police.
Juan Manuel Polycarp, a native of the town of Penyal and father of two children, should not have been at the scene of the event that morning. However, the saturation of the Benissa agents due to the number of incidents they were receiving caused the Local Police of Calp to move.
The colleagues who came tried to rescue a driver who was trapped with his vehicle on a road in the Empedrola urbanization, which runs parallel to the bed of the Quisi ravine. Bad luck caused Juan Manuel to step on the wrong foot and fall, being dragged by the current. Hours later, his body was found 2 km away, already in the area of Calp.