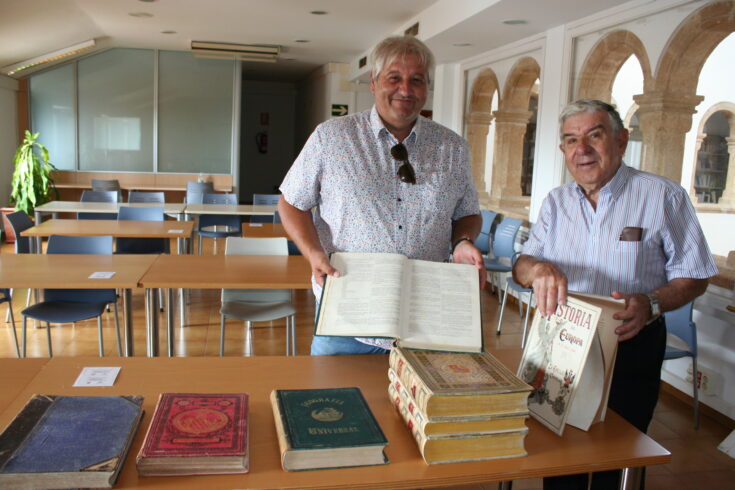 The Public Library of Xàbia has received from Vicente Català Bover a donation of 8 old books that correspond to different encyclopedias, from 1873 the oldest and 1901 the most recent.
There are three volumes of the "General History of Spain", two volumes of "Universal Geography" and one volume of "History of Europe". The first volume of the "General History of Valencia" by Gaspar Escolano, from 1878, with color engravings, stands out.
We must also mention the large book: "Paradise Lost" by John Milton, one of the great classics of English literature, published in 1873, and splendidly illustrated with 50 plates by Gustave Doré.
The Councilor for Culture, Quico Moragues, has thanked Vicente Català for his willingness to share these volumes with the public, delivering them to the Xàbia Library, thus contributing to increasing its Old Collection.