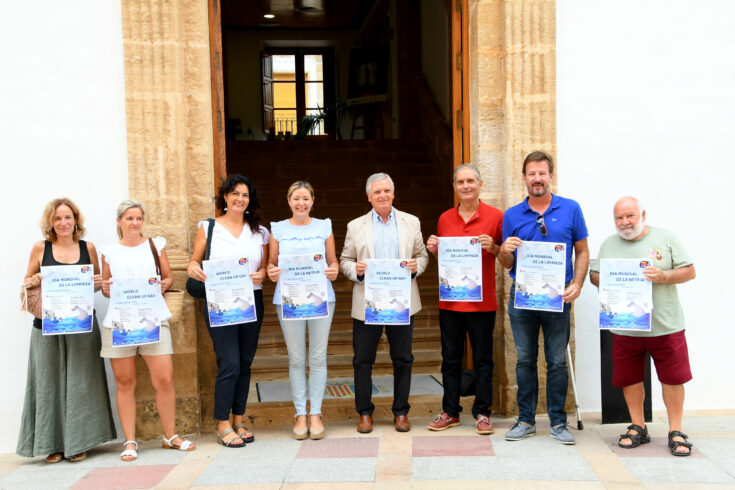 For the fifth consecutive year, the City of Xàbia Join the global movement World Cleanup Day, a symbolic date to demonstrate the strength of environmental activism and make others aware that reducing waste generation is a collective challenge. It will be this Saturday, September 17, from 9:30 a.m. to 12:30 p.m.
The action has the collaboration of Tetma Symmetry, Let's do it! Spain, The ISBJORN Collective, Rotary Club of Jávea, Xàbia net among all, Jávea we want you clean, Xàbia Civil Protection, CEX, Xàbia Red Creu, Jávea Yacht Club, Marina Nou Fontana, the active tourism companies OK Aventuras Mar y Montaña, Siesta Advisor and Amjasa.
Each group has about twenty people willing to clean the assigned point. Some will be on the coast and others will go in kayaks to the coves and less accessible points. There will also be two teams destined for the Gorgos riverbed, one for Avenida Trenc d'Alba and the other for the recreational area of the flat.
The Councilor for Services, Kika Mata, added that there are also people who are signing up directly for Services (at the moment there are another 50 volunteers, although registration is still open until Friday, September 16 at 2:00 p.m.). Interested people can join through the form or send an email to servicios@ajxabia.org
Everyone will receive a gift t-shirt and hat, as well as gloves and bags to facilitate clean-up. At the end of the day there will be an aperitif for the volunteers at the Riurau d'Arnauda and a play area to improve knowledge of how to separate correctly at home and raise awareness of the need to generate less waste.
Mata has encouraged the entire population to join the World Cleanup Day, either in this organized action or in a personal capacity. Because the objective is to actively collaborate by cleaning the dirt in natural areas of the beaches, parks, forests and rivers.