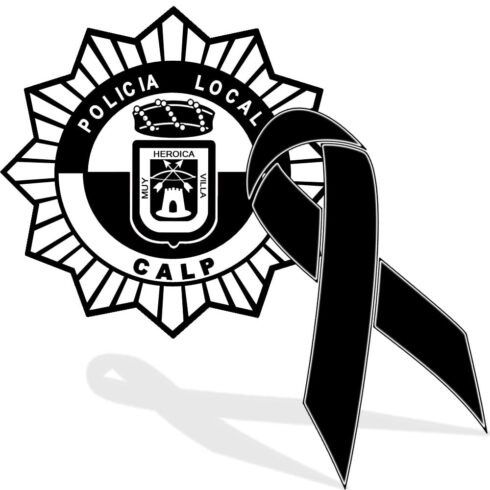 The waterspout that fell in some municipalities of the Marina Alta left everyone surprised, especially in Benissa, where it reached 138 mm. The amount of rain flooded many parts of the municipality, including the road where the Calp Local Police.
Juan Manuel Polycarp, a native of the town of Penyal and father of two children, should not have been at the scene of the event that morning. However, the saturation of the Benissa agents due to the number of incidents they were receiving caused the Local Police of Calp to move.
The colleagues who came tried to rescue a driver who was trapped with his vehicle on a road in the Empedrola urbanization, which runs parallel to the bed of the Quisi ravine. Bad luck caused Juan Manuel to step on the wrong foot and fall, being dragged by the current. Hours later, his body was found 2 km away, already in the area of Calp.
A few hours after the event, the road already looked barely dry and with a radiant sun. Signs of climate change that increasingly leave behind events of this type, such as the warm outburst of the jellyfish festival, and why we are not acting to stop it.
For its part, the vehicle with the driver inside was also dragged by the strong current of water, although the neighbor finally managed to get out on his own foot and was transferred to the Dénia hospital.
Thus, due to the death of the agent, the municipality of Calp has decreed five days of mourning. The neighboring towns have mourned the loss of the agent and have highlighted the courage of Juan Manuel and all the Local Police who day by day give up their lives to protect us.
Who was Juan Manuel Policarpo Moll?
Juan Manuel Policarpo Moll came from hospitality family. His grandmother founded one of the seafood and fish restaurants in the port of Calp best known by the neighbors. Therefore, embedded in his veins, he was a great fan of cooking.
However, his vocation led him to serve the public for 23 years as a Local Police. Currently, he held the position of officer in his hometown and was an exemplary agent, according to his colleagues, devastated by his death.
Father of two children, Carlos and Manuel, the 49-year-old agent was also a citizen committed to the festivities of his town. In fact, for a long time he was part of the Moros y Cristianos de Calp in the Filà Contrabandistas.
Both his profession and his inclusion in the activities and festivals of the town of Penyal made Juan Manuel well-known and well-liked in the municipality. It leaves the residents of Calp dismayed by their loss.