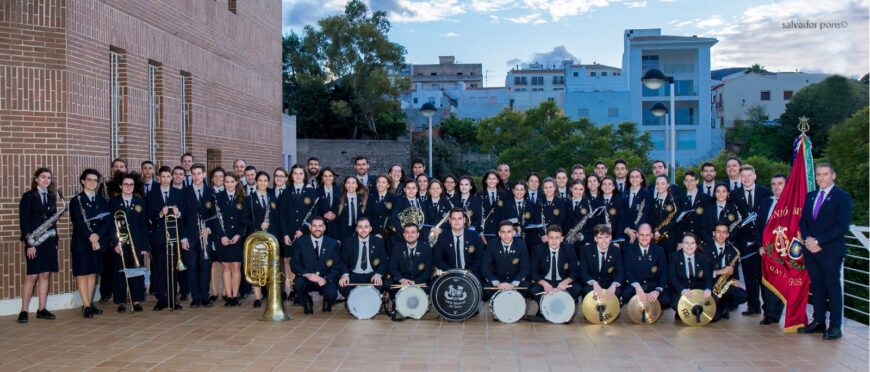 Next Saturday, October 1, Gata will bring together 20 music bands from the region at the Meeting of Bands of the Marina Alta, one of the acts to commemorate the 150th anniversary of the Unión Musical de Gata Band.
The Musical Union of Gata de Gorgos was born in 1870, when the town hall of that time hired the musician from La Safor, Ricardo González Blasco, with the aim of instructing and training the fans of the town to have a Municipal Band that would entertain the official, popular and religious acts that took place in the town. During 2020 the band celebrated its 150th anniversary.
Logically, all the events that were scheduled to commemorate the anniversary had to be postponed due to the pandemic. However, as the restrictions have been falling, most of them have been able to be held, such as: the concert held in the Alicante Provincial Council Auditorium and the naming of a town street in the name of the Band .
This Saturday, October 1, the central act of the birthday celebrations will finally be able to be held, which will consist of a meeting of Bands from the Marina Alta organized by the FSMCV, the Gata City Council and the Musical Society itself. The meeting will begin at 6:30 p.m. with a parade of the 20 participating bands through different streets of the town to Avenida de la Pau where they will all perform the pasodoble "Unión Musical de Gata", a piece by the composer Josep Miquel Martínez Jiménez, which He was the winner in the contest organized by the Band within the commemorative acts.