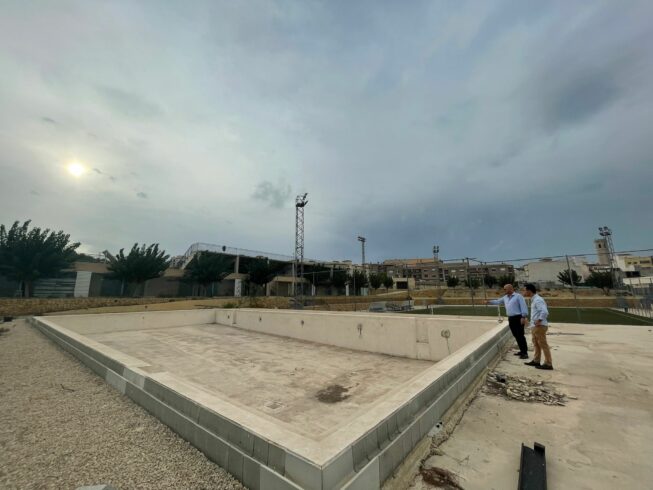 This week the signing of the reconsideration act took place, which means the start of the 'Execution Municipal swimming pool in Teulada, improvement and accessibility of sports facilities'.
In this way, the company awarded the contract, PROYECTOS INTEGRALES SL, will start the work, for which it is recalled that it offered €570,666.69 +VAT. The execution period estimated in the contract is five months from the signing of the act of reconsideration.
The mayor of Teulada Moraira, Raúl Llobell, has indicated that this project "has been a necessity for the town and, therefore, our commitment since we entered the Government was that the works could begin as soon as possible. Thus, the signing of the reconsideration act is the last step in the procedures to start the works and be able to enjoy the municipal swimming pool next summer".
More works in progress
The Teulada City Council signs the contract to begin the works of redevelopment of Calle Colón. The planned works consist of a remodeling of the street, always respecting the particularities of the area called Asset of Cultural Interest (BIC), known as 'Walled Gothic Teulada', and adapting them to the patrimonial conditions established in the BIC with their corresponding authorizations.
The investment is aimed at remodeling the road and renewing all surface furniture, as well as modernizing all the ducts. To this end, the renovation of the pavements and finishes of the road, pedestrian solutions on its entire surface, the renovation and improvement of existing urban facilities and the burying of the electricity, telecommunications and gas supply networks will be incorporated.
It should be noted that there are two ways of investing in these works: a part contributed by the Provincial Council of Alicante, for a value of 390,000.00 euros, and another part contributed by the Teulada City Council, for a value of 769,119.50 euros, forming a total of 1,159,119.50 euros with VAT.
It is estimated that the term of execution of the works is nine months from the beginning of the same. The consistory apologizes for the inconvenience that these may cause to the residents of the street and surroundings, as well as asking for understanding and patience, hoping that they end as soon as possible.