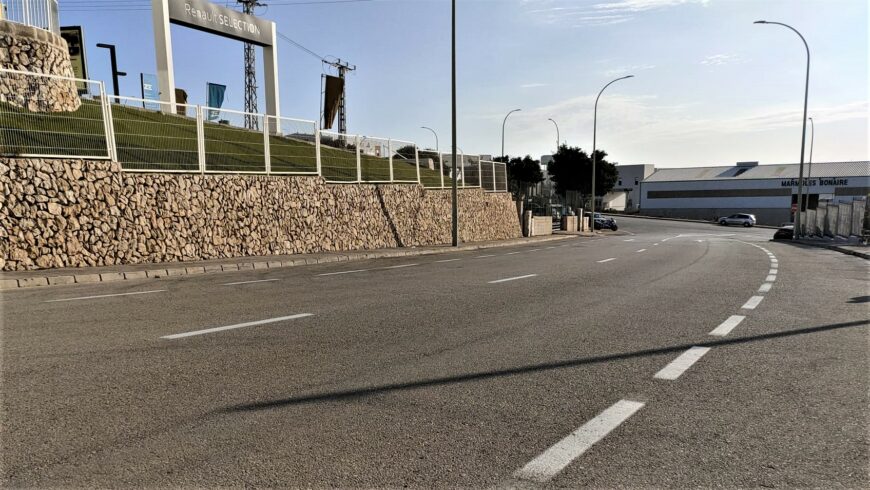 The businessmen of the La Pedrera industrial estate, in Benissa, show their concern and disgust at the plans of the Demarcation of Highways in the Valencian Community dependent on the Ministry. Organization that has drafted a complementary project to the new variant to the N332, recently inaugurated, which affects access to the industrial estate. The proposal assumes close current entry main to the industrial zone to create a new one for an area not yet urbanized.
An action that those affected consider endangers their businesses. Paco Llusar, spokesman for those affected by this project, shows the fears of the business community, which as an alternative proposes the possibility of creating new roundabouts and leaving the entrance to the industrial zone as it is now.
City Council support
This week there was an informative meeting called by the City Council. Institution that joins the requests of businessmen, and understands the concern of those affected. The mayor, Arturo Poquet, acknowledges that the project affects the economic interests of the municipality, and explains that the city council has presented allegations against this action during the public exhibition period of the project. Which took place last August. Holiday period for a large majority.
From the local executive, they have also held meetings with those responsible for the Highway Demarcation, and have requested new meetings in which they want representatives of the affected businessmen to participate.
The alternative proposed by the City Council, as explained by Poquet, involves maintaining the current access to the estate or looking for a link from the new roundabout of the bypass.
From the City Council they are waiting for a new meeting with Carreteras, in search of optimal solutions for Benissa, although the mayor is not very optimistic after the experience with the ring road project.