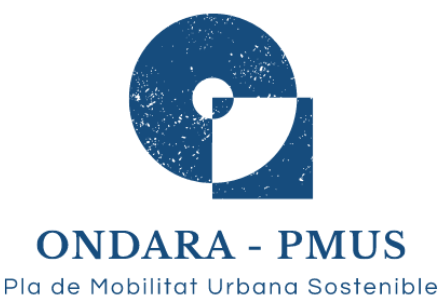 He Ondara Town Hall, through the Department of Urban Mobility directed by Francesc Giner, is preparing the Sustainable Urban Mobility Plan (PMUS) of Ondara. A set of actions that aim to implement more sustainable forms of travel in the urban space (walking, cycling or using public transport) reducing energy consumption and polluting emissions, while at the same time guaranteeing the quality of life of citizens.
The mobility plan is an instrument to promote the necessary changes in urban mobility with sustainability criteria. Faced with a transport model designed to provide fluidity and parking capacity for motorized vehicles, SUMPs are committed to placing people at the center of planning. Its objective is to guarantee a healthy environment where you can walk and cycle along accessible, safe and attractive routes.
The elaboration of this Sustainable Urban Mobility Plan in Ondara contemplates a first phase, where the current situation in reference to traffic in the streets of the urban area is analyzed, as well as the access roads to the municipality, the different types of displacements that are made in the population, the use of motor vehicles, ecological vehicles, bicycles, skates and displacements on foot, as well as parking areas, sports areas, safe paths at school, industrial and commercial area.
Subsequently, the different solutions to be applied will be studied. For this reason, the collaboration of the inhabitants of Ondara is essential, because they expose the problems that they detect in their day to day; when traveling to work, to go shopping, to get to school, traffic signs, street addresses, as well as any idea or proposal that they think can improve the quality of life of the citizens and visitors to Ondara, to make Ondara a better place to live and coexist.
The company that prepares the SUMP is preparing a survey so that everyone can participate, but first, they propose to the citizens that they contribute their ideas and proposals, to be able to include and value them among all the citizens of Ondara.
An email and a telephone number have been provided for proposals, comments, ideas and suggestions to the email: ondara@pmus.net, or to a WhatsApp and Telegram telephone number: 722 89 75 29. (The information will be managed by the company conducting the study and will be treated confidentially).