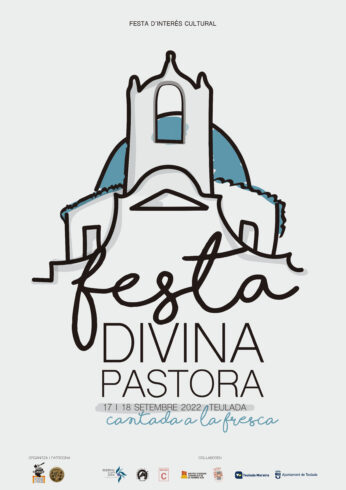 As every year, Teulada Moraira prepares to celebrate one of its distinctive popular festivals, those that commemorate the hermitage of the Divine Shepherdess of Teulada.
Neighbors and visitors to the municipality will be able to enjoy a varied program with traditional events such as the 'Cantada a la fresca', organized by the Association of dolçainers and tabaleters, Colla El Falçó de Teulada, with the collaboration of the Teulada City Council.
The festivities will begin next Saturday, September 17, with the entrance of the murta with the fiesta poplar and the ringing of bells at 1:30 p.m. At 9:00 p.m., sobaquillo dinner with bar service and dinner. And, at 11:00 p.m., Cantada a la fresca.
On Sunday, September 18, starting at 11:30 a.m., there will be street games, races and cucañas. At 1:00 p.m. the midday vermouth and, from 6:00 p.m., parade of the blessed bread and holy mass.
The Teulada City Council encourages everyone to participate in these traditional festivities together with the cultural associations, residents of the municipality.
Programming