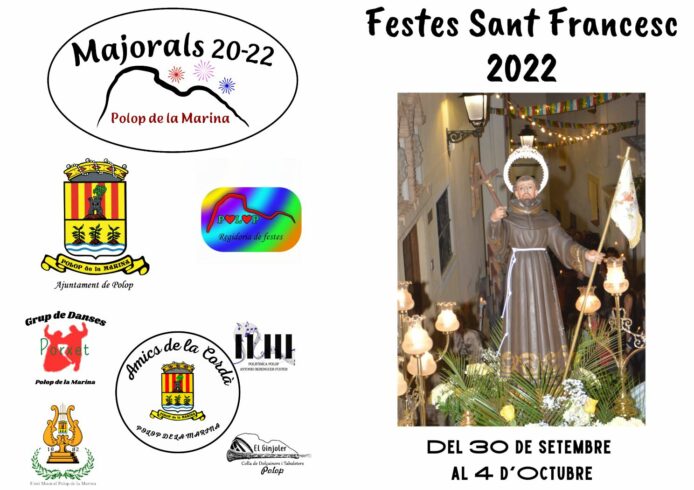 October is approaching and, with the change of the month, the expected ones also arrive festivities In honor to San Francisco de Polop de la Marina. They will be held from September 30 to October 4 with a multitude of activities to enjoy with family and friends.
The festive moments will begin next Friday, September 30, with the traditional ringing of bells announcing the start of the festivities. They will end on Tuesday, October 4, the big day of the festivities, with the fireworks display after the procession in honor of the patron saint, San Francisco de Polop de la Marina.
During the festivities there will be different activities aimed at all audiences and designed so that the entire population can enjoy these dates. The Department of Fiestas wanted to "wish the entire population a good holiday season and launch a 'Visca Sant Francesc'".
Programming