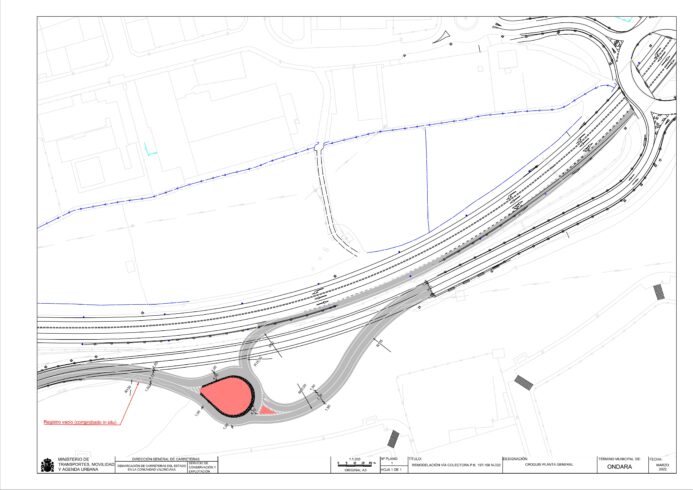 He Ondara Town Hall has announced that, after many steps taken by the consistory, it has obtained the approval of the Road Demarcation of Alicante, dependent on Ministry of development, for a project that will solve the problems of collapse that are generated in the elevated roundabout of the shopping center.
The project will be financed by the highway demarcation itself, within the maintenance item, it will be executed from October and its completion is expected in the first quarter of 2023.
After the mobility study carried out by the Alicante technicians, the conclusion is that most of the vehicles that access the roundabout, and that cause a collapse, are those that come from the Xopar roundabout in the direction of the AP7, Dénia either Alicante.
After this corresponding traffic analysis, it has been considered that the most efficient solution is that road traffic that does not go in the direction of the shopping center, but rather crosses it to the south of the region, does not go up to the elevated roundabout. These vehicles will be incorporated directly into the N-332 and thus they will avoid going up to the roundabout, to achieve more fluidity in all other directions.
For this reason, a new roundabout will be created on this branch from which it will be possible to go directly to the elevated roundabout in the case of wanting to access the shopping center and a merging lane will be built for vehicles to directly access the N-332, when are going to access the motorway, Dénia or Alicante. This is the most technically viable solution to resolve the problem and at no cost to the Ondara City Council.
The Mayor thanked the technicians from the Alicante Road Demarcation for having understood the necessary connection with the N-332 before the elevated roundabout and thus being able to clear it. He also thanked Pere Picornel, Councilor for Services, since "with his discreet and constant work he has managed to convey to the technicians the need to improve, providing a solution to the problem generated in the elevated access roundabout to the retail park."