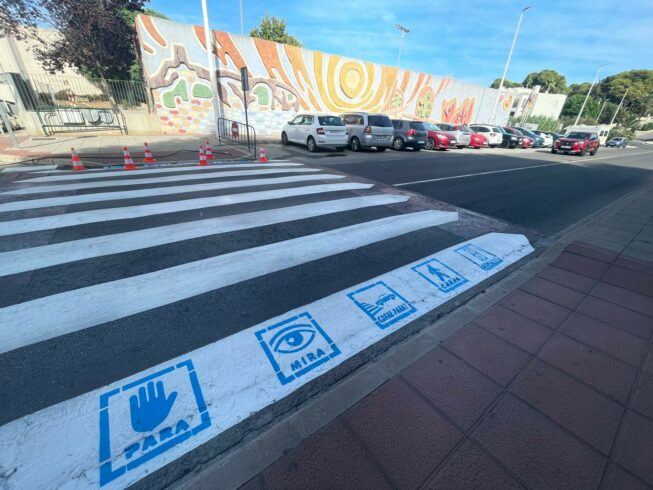 He Teulada Town Hall carries out a new road safety initiative for people with autism, children and the elderly. A project that consists of painting a series of pictograms on the first strips of pedestrian crossings to indicate how to cross the street safely.
The pictograms they inform in a visual and clear way what pedestrians must do before crossing: stop, look to see if the cars are stopped or not, pay attention to the traffic light if there are any and cross when it is safe.
The project has been developed by TEAVIAL, a human team made up of professionals from different fields: teachers, health personnel, police, public administration technicians and relatives of people with Autism Spectrum Disorder (ASD), among others.
In addition, it has the support of the research work of the University of Seville, directed by Professor and Doctor D. Carlos Hervás-Gómez, both groups converging on the same objective: to promote the autonomy of people with ASD.
These signals are painted blue because, within road safety, the traffic signals that serve to inform are square and blue. In addition, blue is the representative color of autism, thus giving visibility to the group.
The General Services brigade, delegated to José Antonio Bisquert, is in charge of painting the pictograms at the pedestrian crossings that are initially being incorporated into the roads near the educational centers for the start of the school year. Subsequently, they will be included by more strategic points of the municipality.