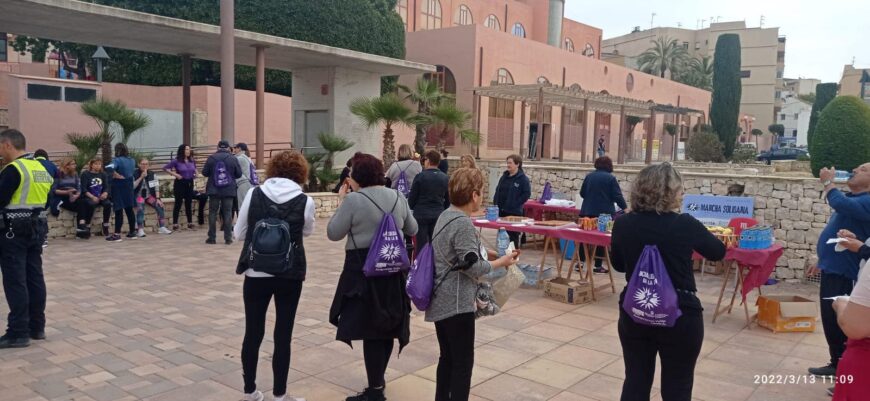 Today is September 21, it commemorates the World Alzheimer's Day, an event instituted by the WHO, the World Health Organization, to raise awareness about this disease and demand improvements for those who suffer from this disease and their families. In the Marina Alta, the AFA, Association of Relatives of Alzheimer's Patients, based in Teulada, works throughout the year to support the sick, providing them with memory stimulation therapies, and for their families, offering information and psychological support as caregivers.
Alzheimer's affects more than 30% of people older than 90 years. It is the main cause of dementia and its incidence and prevalence is increasing. He Day Center located in Teulada is aware of this situation, which, as explained by the president of the AFA, Sylvia Tatnell, has increased the number of assisted compared to past years, but, even so, continues to support a significant waiting list. From AFA they demand a larger place that can respond to the sick and their families.
It is a disease associated with age and other genetic, environmental and risk factors, such as: diabetes, overweight, tobacco, and alcohol. From AFA they offer to advise, guide, inform and support the families of people who suffer from this brain disorder that slowly destroys memory and the ability to think.
Commemorative Program
To remember this date, September 21 World Alzheimer's Day, AFA Teulada Moraira has prepared a events program with which to support patients and families, and continue raising funds with which to continue the important work carried out by this association. A program that started yesterday with a psycho-creative therapy activity for the users of the Teulada Day Center. Both today Wednesday and tomorrow Thursday, information tables will be installed. In addition, coinciding with September 21, a statement will be read recalling the date to be commemorated. And a mass has been officiated.
But, without a doubt, one of the proposals that expects to receive the greatest participation is the Solidarity March for Alzheimer's, which will take place on Sunday, September 25. Walk that closes the registration period on Friday, September 23. A walk that, as Tatnell explains, can be done in person or virtually.
Within the programming on the occasion of World Alzheimer's Day, the AFA has also planned an orientation and information workshop for relatives of patients with this degenerative disease. Missing to specify date.