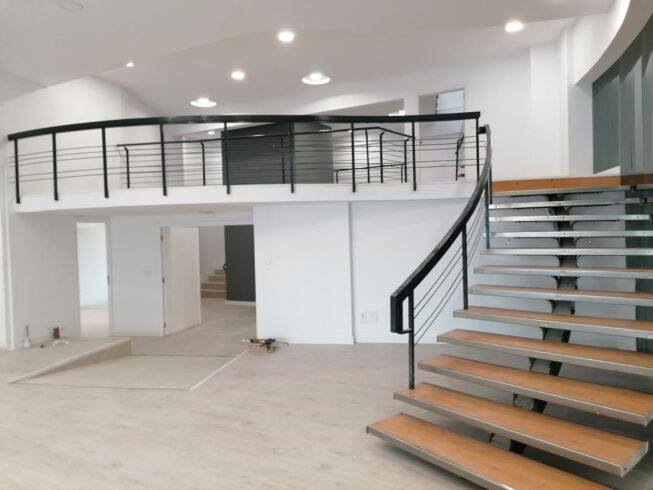 He Ondar Town Halla will soon be able to meet its objective of giving a great boost to the local economic promotion. The works to transform the Català fashion building into a municipal space, the Espai Català, for economic promotion, business and local occupation, have already ended. The act of reception of the work has already been done and will be launched very soon.
During the next weeks of September and October, the property will be thoroughly cleaned; the provision of equipment for the building (furniture, technical and computer equipment, etc.) and the transfer of municipal services will be carried out.
In the Espai Català will be located all the municipal services for local economic promotion, ADL, business, commerce, LABORA occupation, coworking and business incubator, Active Ondara, SINMA municipal company, water company, and other municipal services. Thus, centralizing in the same location all the services related to economic promotion and local employment.
With this project, the City Council manages to unify the rents it pays monthly for the use of different units where various municipal services and offices are located, which will be moved to the new Espai Català. The goal is for it to be up and running by November.
The Mayor of Ondara, José Ramiro, has detailed that the works have made it possible to bring to light all the potential that the property has. One of the most notable improvements is the installation of the elevator. The works have set up 750 m² for municipal use (ground floor and backyard, mezzanine, first and second floor), with the possibility of setting up more floors as needed, with an initial investment of 257,208.33 euros (VAT included), with funds from the City Hall itself in the year of 2021.
The works maintain the commercial essence of the property, adapting it to the needs of the new services, with the sustainability and accessibility of this building being particularly relevant, strategically located at the west entrance to the Ondara urban area, with a nearby parking area.