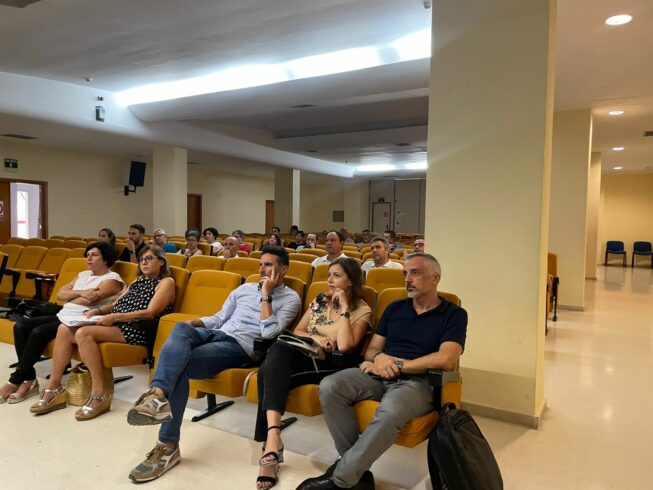 Last week the informative meeting on the new recruitment platform of the Teulada Town Hall, to which all the businesses in Teulada Moraira were summoned as the first contact with the system. Currently, this project is in a first phase of approval for its implementation.
At the beginning of November, companies will be able to start the registration process on the platform. Subsequently, the recruitment department will verify the documentation for admission. And, starting in January 2023, purchases of works, services and supplies will be launched as needed.
The procedure will be completely electronic, aimed at contracts of common use by open procedure, simplified open and minor contract. Later on, the deadlines, steps to follow and other information of interest will be reported in more detail.
The new contracting platform, following dynamic acquisition systems, aims to promote the efficiency of public spending, respecting the principles of equal treatment, non-discrimination, transparency, proportionality and integrity, as it appears in Law 9/2017, of November 8, on Public Sector Contracts.
This system offers a series of advantages in terms of:
Improve budgets. For repetitive purchases, significant discounts can be obtained in the prices of works, services and supplies and favor economies of scale.
Greater attendance. With greater power to invoke the market and, therefore, greater response. Supply increases and, therefore, the demand pull effect.
The award process is transparent and public.
Equal treatment. The award is made with an assessment based on objective and proportionate criteria.
Greater convenience in processing, elimination of travel with the corresponding saving of time and money, increased transparency, greater attendance and participation of the business fabric.
Teulada City Council understands this procedure as an opportunity for change, generating benefits for both suppliers and the administration itself.
For any questions or queries about the new system, you can contact the contracting department of the Teulada City Council by calling 965740158, extensions 1600, 1606, 1607; or by sending an email to contratacion@teuladamoraira.org