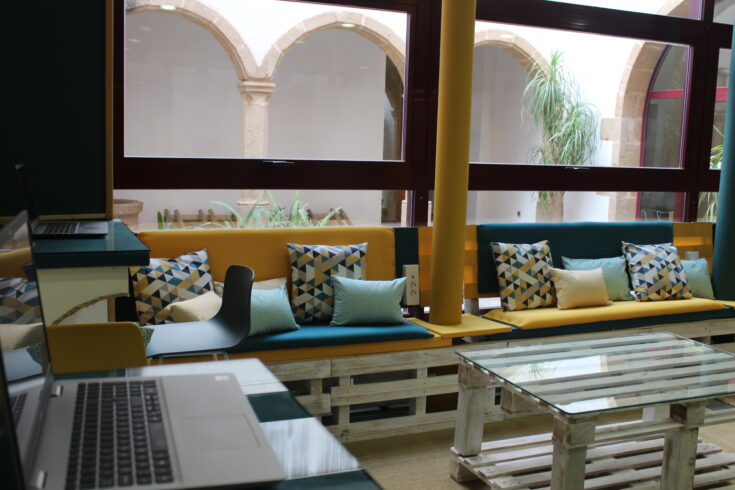 He Youth Plus space, which will be inaugurated this Saturday the 10th, was born with the vocation of guiding and accompanying young people between 18 and 30 years of Xàbia, in aspects such as housing, affective-sexual or work needs.
This new service, located in CA Lambert, is designed to be a differentiated space from other municipal offices, and thus make it easier for "young people to feel like their own and make it their own," said the Youth Councilor Montse Villaverde. For this reason it will be a space for free use, accompanied, but not directed.
The mayor, José Chulvi, has stressed that "in a situation like the one we are experiencing, with many economic and social changes, it is important to open spaces like this, to accompany and advise young people."
Joves Plus has, among other things, computers that can be used to study, work or simply connect to the internet. The objective of the Department of Youth with this initiative is to be a bridge between the administration and young people, so that, among other things, they know the services and calls for which they can be beneficiaries.
Other services that you will have are counseling in different areas by youth staff. This is intended to increase the level of emancipation of young people, promote diversity, equality and citizen participation.
Opening hours will be Wednesdays from 10 a.m. to 1 p.m. and from 5 p.m. to 8 p.m., Fridays from 5 p.m. to 8 p.m. and Saturdays from 10 a.m. to 1 p.m. During the first months there will be activities and talks on topics such as the Cultural Bonus, obtaining the digital certificate or digital resources.
The inauguration of this space will be on Saturday, September 10 at 8:00 p.m. The stand-up comedian Lluís Mosquera will participate in the event with his show "Falten referents" at the Capella de Santa Anna, and later the Joves Plus space will open.