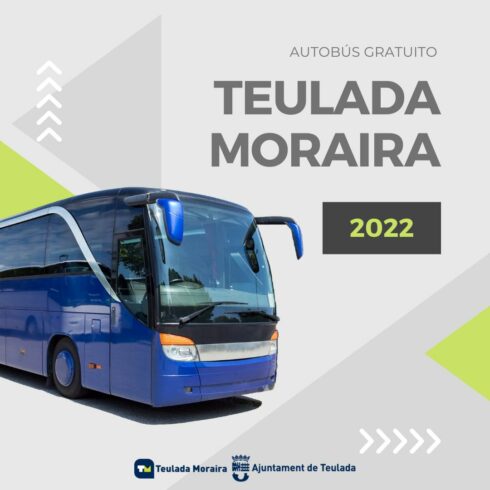 On June 15, the second edition of the free service of bus in Teulada Moraira. Said service has ended having transported more than 17,000 passengers between the two urban centers of the municipality, an average of 192 passengers per day, more than four times that of last year.
Given the success of this much-demanded service, the mayor of Teulada Moraira, Raúl Llobell, has emphasized the importance of continuing to improve municipal services. "Not only have we been able to respond to a great historical demand, exceeding all expectations, but we are going to continue looking for alternatives to improve our communications", the mayor assured.
The objective of the consistory has been successfully fulfilled since, once again, it has been possible to connect both residents and visitors of the two urban centers, thus improving, among other requests, the problem of parking on the beaches and coves of Teulada Moraira during the summer season.
For now, this free bus service that links Teulada Moraira and its beaches will continue to be offered in seasons of high demand, such as Easter and summer.