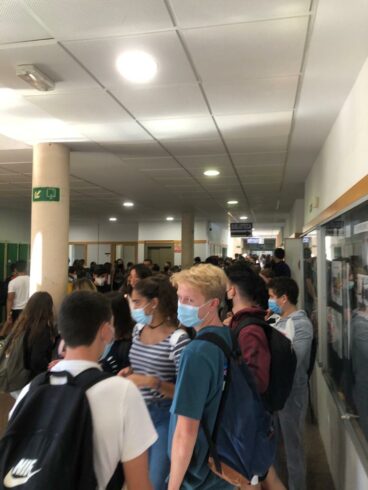 He IES Josep Iborra of Benissa face this new course with a clear commitment to improve and promote coexistence among students, and it does so through 7 workshops that will be developed over the next few months during school hours. A project that complements the programs that already started last year successfully, and with which, as explained by Ana Cuquerella, the Center's coordinator of Equality and Coexistence, and Miquel López, director of the IES, they will work, among other aspects, on mediation , ways to solve conflicts, social skills and equality.
An initiative that last year had a very positive response from the students. Cuquerella highlights the peer tutoring, aimed at accompanying the youngest students, those in the first years of ESO, in a center with more than 1000 students among whom secondary school, vocational training and high school students live. Emotional tutoring was also provided to support the students, and continuity was given to the work of the feminist action group.
This year new workshops are added, such as the one focused on social skills, the so-called cyber-tutoring and "patis actius".
Promote the coexistence, know be related, know how to make good use of social networks, interacting between students from different courses, are some of the values on which this program will work. Among the novelties, "patis actius" is included, with which the center proposes possibilities that will help students to integrate, not to be so aware of social networks, while raising issues that are of interest to young people.
For his part, the director, Miquel López, points out that with the new workshops and the revision of those already established, this initiative has been given a context of a center project, so that everyone values the importance of coexistence within the institute and participates of the proposed actions.