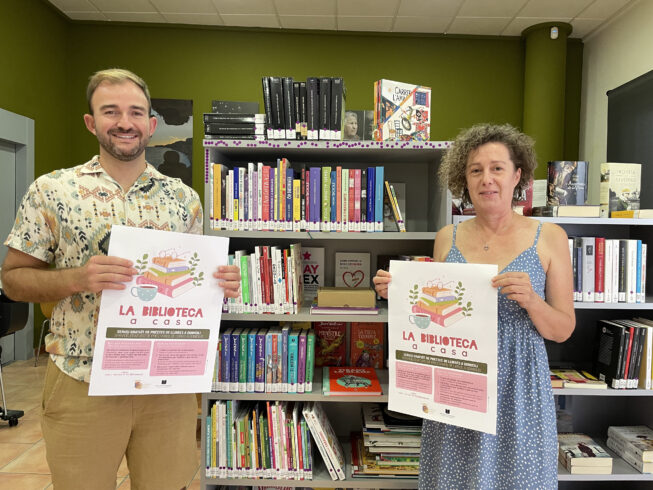 He reading center of El Poble Nou de Benitatxell has set up a free home book loan service to encourage and bring reading closer to the population. The initiative is designed to offer a service to people over 65 or with reduced mobility who have problems getting to the library.
The only requirements to be able to benefit from this service are to be a registered person and reside in the municipality, have a library membership card and be over 65 years of age or have reduced mobility. To request registration, all you have to do is contact the library by phone at 96 649 37 56 or by email at biblioteca@elpoblenoudebenitatxell.com, where they will detail the documentation to be provided.
Once adhered to the initiative, users can request the loan by phone at 96 649 37 56, by WhatsApp at 628 436 159 or by email at biblioteca@elpoblenoudebenitatxell.com. Delivery and collection days will be on Tuesdays, from 10:00 a.m. to 12:00 p.m., upon request.
The loan term will be 30 days with the possibility of renewal. Two books may be taken, of which only one may be new. When the loan period ends or when the reader notifies it, the material will be collected at home and the new readings will be delivered if requested.
"The Library of El Poble Nou de Benitatxell is a dynamic library and we are always looking for a way to promote the reading habit with numerous activities and proposals. This initiative, in addition to being innovative and useful, has an important inclusion component for the elderly or people with reduced mobility, so that no one has barriers when accessing reading. We think that if we make it easier for them, we will encourage them to read more, with all the benefits that this entails, especially for the elderly", said the Councilor for Culture, Víctor Bisquert.