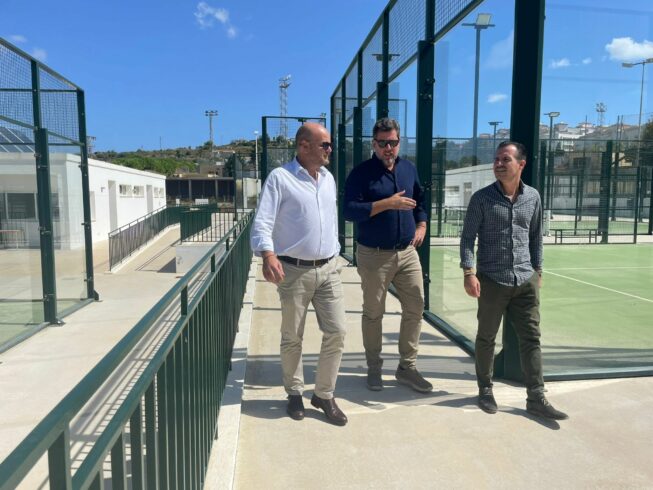 The deputies Juan Bautista Roselló and Javier Gutiérrez held a meeting with the mayor of Teulada Moraira, Raúl Llobell, to analyze the works subsidized with aid from the Provincial Council of Alicante for a value of more than 1,270,000 euros from the plans Plan, Closer, More Sport and More Water.
One of the performances visited has been the Mediterranean avenue, where the asphalting, improvement and replacement of the rainwater network have been completed, with a budget of 185,000 euros.
The redevelopment of Calle Colón and the installation of underground containers, interventions worth more than 600,000 euros each, and the sewage system in the Pla del Mar area will also be undertaken with aid from the Provincial Council. 1.4 million euros, will cover the Moraira sports center.
The Provincial Council has also subsidized the construction of two tennis courts, new parks and children's games in public squares and the adaptation and replacement of lighting in sports facilities, three actions that have already been completed.
The mayor of Teulada Moraira has thanked the visit of the provincial deputies, with whom he has visited, among other places, the Moraira sports center. Llobell has expressed his desire to "quickly provide a solution to the coverage of these sports facilities thanks to the collaboration of the Provincial Council, without which it would be difficult to carry out important works."