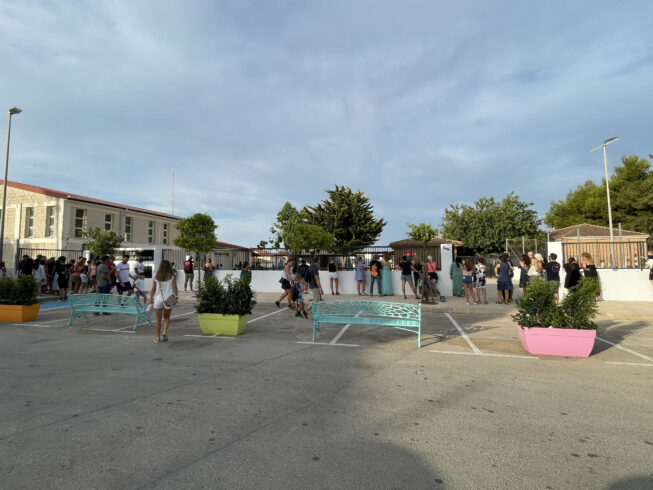 This Monday the 2022-2023 school year began at the CEIP Saint Mary Magdalene with a novelty in its facilities: a refuge area with benches and gardens so that mothers, fathers and companions can leave and wait for the boys and girls at the entrance and exit of the school without danger from cars and in a pleasant atmosphere.
In previous years, a waiting system with fences was established, in which, unfortunately, vandalism was constant. Now they want to provide a better service and avoid mishaps, so the government team asks for a little civility and that this beautiful space be respected.
The entry of the smallest has passed today with total normality, without crowds and in an orderly manner. As it has been doing for two courses, four different entrances have been established: one for Infants, another for First and Second, another for Third and Sixth and a last one for Fourth and Fifth.
The weeks prior to the start of the course, the municipal services They have also carried out maintenance and improvement work, responding to all the requests of the center's management. Outside, the adjoining parking lots have been adapted and cleared, the spotlights on the soccer field have been replaced with LED lights and the lightning rod has been repaired.
Inside, painting work has been carried out throughout the center, both in the children's area, classrooms, dining room and offices, as well as small repairs on windows, curtains, shelves, etc.