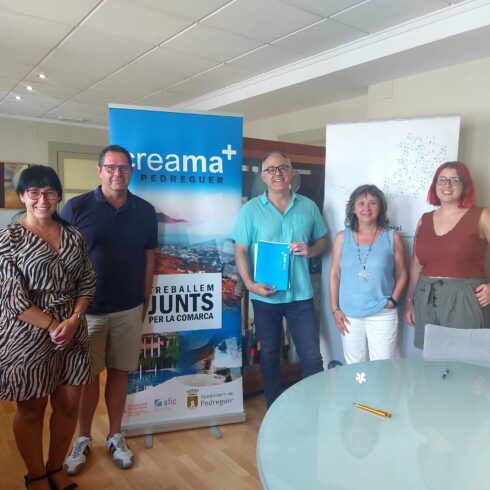 From September 1 to 11, the registration period will be open for companies to adhere to the consumer bonds of Pedreguer. To be part of the initiative it will be necessary to register through the Web. From October 1 to 31 is the date set to spend the cards in the companies adhering to this campaign to promote local consumption.
In addition, to remedy the significant digital gap that makes it difficult for the elderly to carry out some electronic procedures, they have been enabled on September 13 and 14, to make an appointment by calling 613 331 652. This service is exclusively for people over the age of 65 years.
On the other hand, for the residents of Pedreguer, the delivery of cards by appointment will take place from September 19 to 30 at the old Pedreguer Local Police Checkpoint, Plaça Major, nº 22.
Signature of agreement
On August 25, the Guild Union signed a collaboration agreement with the Town Hall of Pedreguer. Thanks to this agreement, the city council has launched the voucher campaign to encourage local consumption in the municipality. These consumer bonds Provincial Council of Alicante, will be articulated through wallet cards guaranteeing that any person, over 18 years of age and registered in the town, can access them through online booking. Once the appointment is made, those interested may go to pick up their card at the voucher delivery post.
This campaign to promote local consumption is being carried out thanks to the joint collaboration with the Pedreguer City Council, the Alicante Provincial Council, CREAM Pedreguer and the technical support of the Unió Gremial.