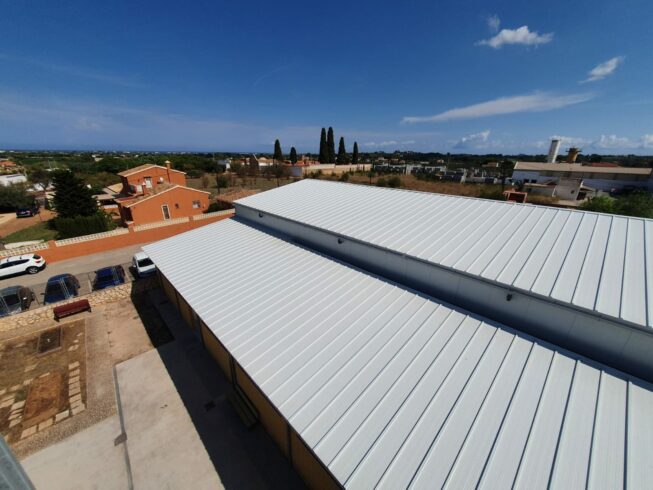 The long-awaited works for the change of the fiber cement roof of the gym of the CEIP Sanchis Guarner de Ondara, which have been assumed by the Territorial Directorate of Education.
As confirmed by the Councilor for Education of the Ondara City Council, Mar Chesa, during her visit to the gym today, the work is completely finished; the subsequent thorough cleaning has been carried out by the municipal company SINMA, and the Sanchis Guarner School gymnasium is ready to be used normally.
The removal of the fiber cement roof of the gym (considered as a very dangerous element for health) and its replacement by new environmentally friendly materials was one of the historical demands and claims of the educational community of Ondara for years.
The works have been carried out during the summer school holidays and the first weeks of the course, and they are already a reality, in time to be able to enjoy the gym during this new 2022-2023 academic year, according to what the Department of Education has confirmed.