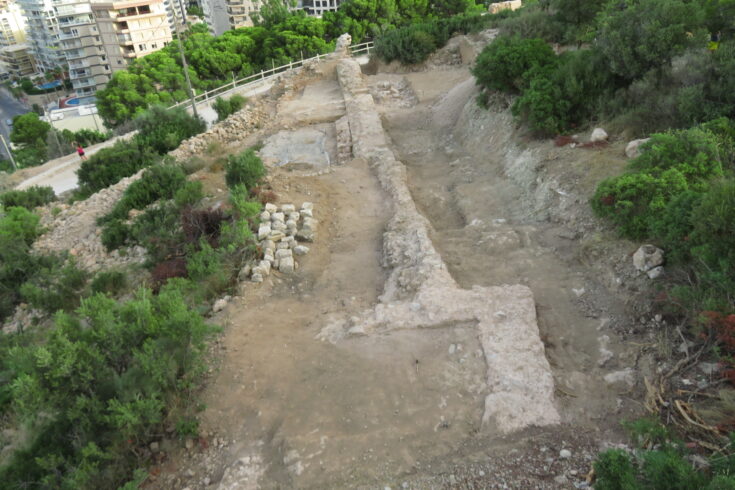 He Archaeological Museum of the Provincial Council of Alicante (MARQ) has concluded the summer archaeological works in the Ifach Medieval Town, in Calpwith new findings. The archaeologist José Luis Menéndez, who leads the work team, has confirmed that the actions carried out this year in the west of the site have allowed the discovery of 30 new meters of the wall that will contribute to improving the knowledge of the construction process of this sector of the ancient city. In addition, it has been possible to confirm the existence of buildings inside the town in the western sector. Menéndez highlights the discovery of the entrance arch to the city.
From the MARQ it is explained that the entrance arch to the medieval city is complete, which will allow, Menéndez remarks, to rebuild the access door to the town within the enhancement works that will be developed next to the Area of Architecture of the Provincial Council of Alicante.
As part of the preventive conservation program for the site, work has continued on the Ifach necropolis. Five new graves have been documented, with three males, one adult female, and one child. With the latter, the list of bodies buried in this area of Ifach exceeds one hundred people located.
Future Jobs
Work on the archaeological sites will continue in upcoming summer campaigns. It should be remembered that this is a training campus that welcomes university students every summer. In fact, during the month of August, the excavation team began a program to remove the rubble of the hotel that existed on the remains of La Pobla de Ifach. With this intervention, financed by the Provincial Council of Alicante, it is intended to prepare the ground to give continuity to future surveys with which to access new sections of the wall and new buildings that integrated the urban structure of this medieval town.