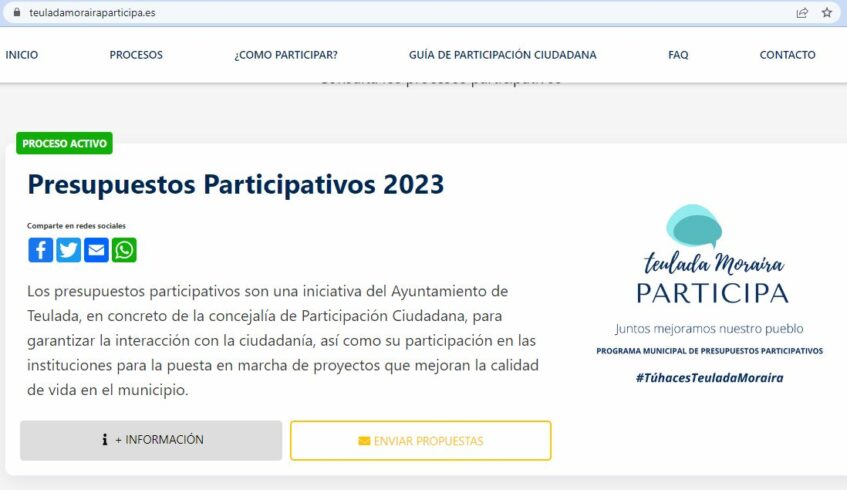 From September 1 to 30, the residents of Teulada Moraira may present their proposals within the framework of the Participatory Budgets 2022 in order to incorporate the most voted proposal in the 2023 Municipal Budgets.
In this way, users will be able to send through the Web projects enabled. Once the deadline for proposals ends (September 30), the evaluation process of said proposals will be activated, in which those feasible with the maximum budget of €20,000 will be taken into account. This process will last from October 1 to 31.
Next, different viable projects will be selected for their development and a new period will open for voting on proposals, from November 1 to December 15. In this phase, users will be able to choose the option that they think is best for the municipality.
As of December 15, the election with the most votes will be incorporated into the 2023 General Budget, with the aim of making the action that the majority of the people consider most necessary a reality.
The Councilor for Citizen Participation, Luis Caballero, has expressed the need to "always count on public opinion to carry out projects that improve our municipality, with Participatory Budgets being the best way to involve citizens in political decisions."
#You doTeuladaMoraira