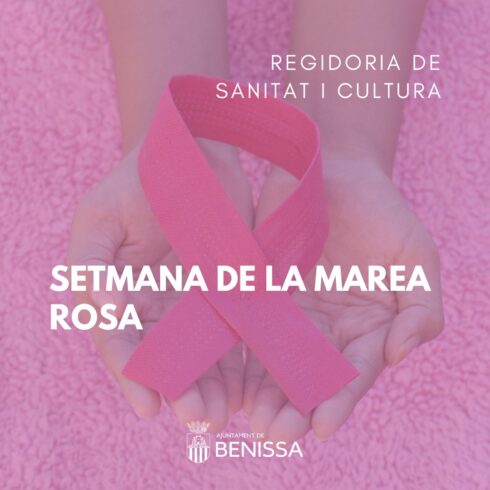 Benissa commemorates October 19, International day of the fight against Cancer from mom, with a complete program of activities that lasts throughout this week and that has been jointly organized by the municipal areas of Health, Culture and the Local Association for the Fight Against Cancer.
The activities started over the weekend with the lighting of the facade of the Basilica de la Puríssima Xiqueta in pink and two acrobatic dance performances in the same space. The agenda will be closed on the 23rd, Sunday, with a solidarity walk, the pink tide, in its second edition. A walk that will take place from 9:30 am, as explained by the mayor of Health, Isabel Bou, to which are added various recreational activities designed for audiences of all ages.
Different talks, exhibitions, or theater have also been planned throughout this week. Bou specifies that this Wednesday, at seven in the evening, a talk and product exhibition by Raquel Oltra and Marina Servan is scheduled at the Cases del Batlle. In the same location, on the 20th from 5:00 p.m. you will be able to attend three conferences; the first in relation to the prevention of cervical cancer, the second on healthy eating and the last one that will address issues such as oral hygiene during pregnancy, given by Hensey Pamela Hernández, Àngela Devesa and Àngela Llopis, respectively. On Friday the 21st starting at ten at night, the ImproVivencia group will stage 'Ladies to Bingo', in the Cultural Hall. And on Saturday 22 at 7:30 p.m., the exhibition 'The place of joy and pain' will open at the Center d'Art Taller d' Ivars.